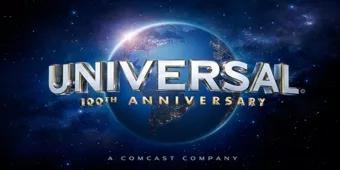 Universal Pictures reveals a gleaming new logo in celebration of its 100th Anniversary!
In celebration of the 100th anniversary of the great entertainment conglomerate that is Universal, webcasts have revealed new parades, new shows and enhanced attractions. On Friday 2nd March Universal Pictures revealed its shimmering platinum 100th Anniversary logo via the release of Dr Seuss' The Lorax at cinemas in America!
There's no doubt that if you're heading to Orlando this year with your
Universal tickets
that you've got wind of the colossal entertainment conglomerate's one hundredth anniversary this year, on the 30th April to be precise! In celebration of this momentous year, Universal is pulling out all the stops to mark the occasion. Web casts introducing new rides, enhanced attractions, thrilling shows and brand new parades is how the year long commemoration is looking over at the theme park. 
However, the Universal Pictures logo we are all so familiar with at the opening of Universal's films also gets a special 100th anniversary revamp! The logo made its first appearance to the public on Friday at the cinema release of Dr Seuss' The Lorax.  This is the seventh logo adjustment that Universal Pictures' has seen in its one hundred years and was designed by Weta Digital, a New Zealand academy-award winning design company. A newly arranged musical score will accompany the new logo composed by The Fast and Furious composer Brian Tyler.
Take a look at Universal Pictures' logos through time, with a grand finale unveiling the glistening new logo
here
! Better yet, get your Universal tickets and be sure to be part of 'The Year to be Here'! We can promise you it'll be just as triumphant as Brian Tyler's musical score!