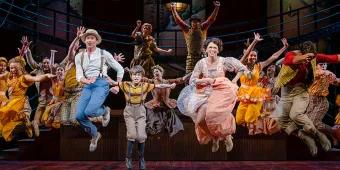 Tickets are available now for Hugh Jackman's highly anticipated return to Broadway!
More than 60 years after it first premiered on Broadway, The Music Man is back and as popular as ever.
The Music Man was last on Broadway in 1961, having won five Tony awards and completed 1,375 performances. While these were no small shoes to fill, director Jerry Zaks was up for the challenge of replicating this incredible success with the show's 2022 revival. 
The musical tells the story of Harold Hill, a con man who travels from small town to small town selling instruments under the promise that he'll train the town's children to be in his marching band. With no musical training however, he skips town before he can teach any lessons. But when he arrives in River City, Iowa, and meets librarian and piano teacher Marian Paroo, his usual ruse doesn't go as planned.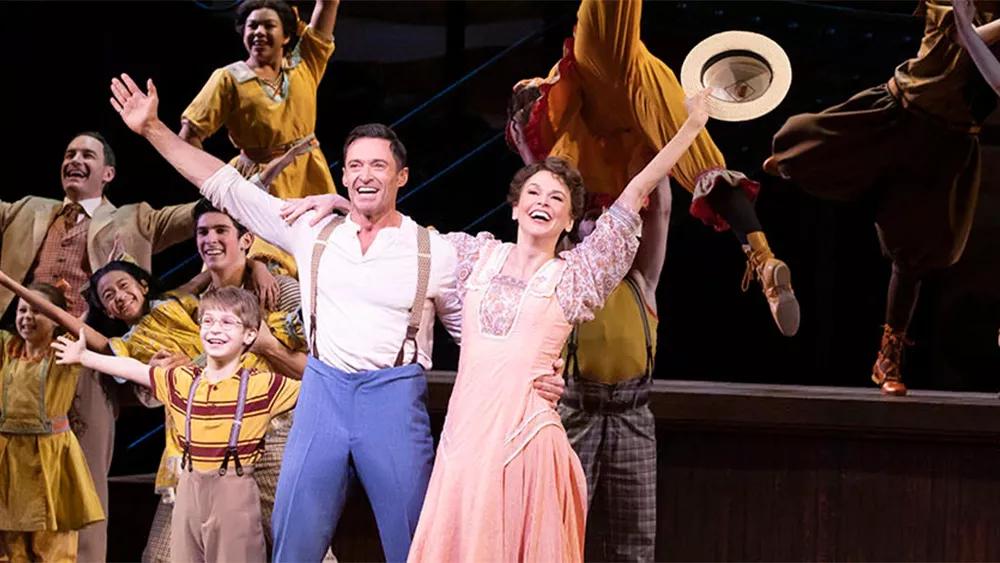 In this long-awaited revival, Professor Harold Hill is played by the incredible Hugh Jackman. While he may be more widely known for his work in films such as X-Men, The Greatest Showman and Les Miserables, his acting career began in theatre and he even won a Tony Award® in 2004 for Best Leading Actor in a Musical! And he's joined by two-time Tony Award® winner Sutton Foster in the role of Marian Paroo, most recently known for her role as Reno Sweeney in Anything Goes at the Barbican Theatre in London. 
You won't want to miss this seriously talented cast! Tickets are now available until November at the Winter Garden Theatre, but with seats in high demand, you'll want to pre-book to avoid any disappointment and get the best seats available!