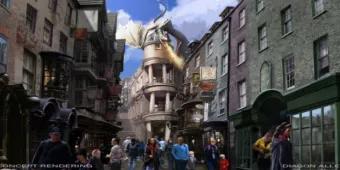 Prepare yourself to Escape Gringotts Bank!
Today Universal Orlando FINALLY revealed detail on the highly anticipated Harry Potter and the Escape from Gringotts ride, arriving at Universal Studios Florida as part of the major London Diagon - Alley, Wizarding World of Harry Potter expansion! Hold on to your seats for this one!
Harry Potter fans and theme park junkies will no doubt have been waiting tentatively for Universal Orlando to reveal some concrete details on the thrilling Harry Potter and the Escape From Gringotts attraction, that will make up one of the many new attractions and experiences completing the adventures of Harry Potter currently at Universal's Islands of Adventure and expanding to Universal Studios Florida this year!
On Friday 9th May, Universal announced that today, the 13th May, was a date for the diary - as today Universal would reveal the first ever detail on this signature ride coming to London and Diagon-Alley. As most of you will know, Universal are masters of recreating environments, film sets and themed areas and are absolute genius at bringing the realm of film to life for a completely immersive theme park experience. And Universal Creatives have done exactly that for the highly anticipated Harry Potter and the Escape from Gringotts ride!
"Harry Potter and the Escape from Gringotts will be like no other attraction in the entire world," said Mark Woodbury, president of Universal Creative. "From the moment we saw Gringotts bank in the films, we knew we wanted to bring it to life for our guests – and we're doing this in a way the world has never seen before."
Harry Potter fans will know a particular scene from Harry Potter and the Deathly Hallows Part 2 film, that practically screams 'theme park attraction!' Take a look and prepare yourself to Escape From Gringotts Bank!
Not too dissimilar from the Wizarding World of Harry Potter's Forbidden Journey at Universal's Islands of Adventure, Harry Potter and the Escape From Gringotts is a multi-dimensional ride that combines computer animation, projection, special effects and employs the use of an almost 360 degree screen and impressive set work that will again, blur the lines between reality and fiction. However, this new Harry Potter attraction introduces characters from the books and films yet to have been met at the Universal parks before; including a sixty foot dragon that will sit atop the exterior of Gringotts Bank and Bellatrix Lestrange and the dark wizard himself, Lord Voldemort.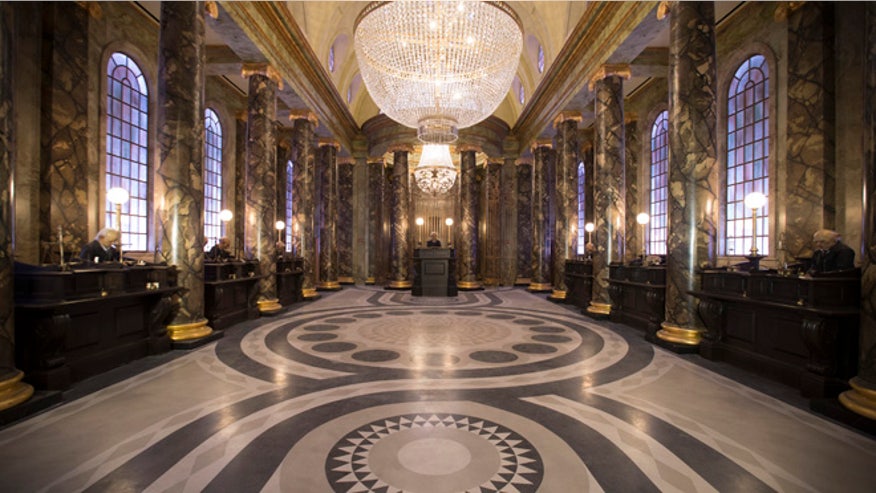 Your Escape from Gringotts begins when you step inside the lobby of the bank - which will act as the queuing area. The lobby will feel particularly familiar to Potter fans, as Universal have taken exact reference from the Harry Potter films, complete with the goblins, animatronic ones in this case, that will welcome you inside the very bank you will soon flee.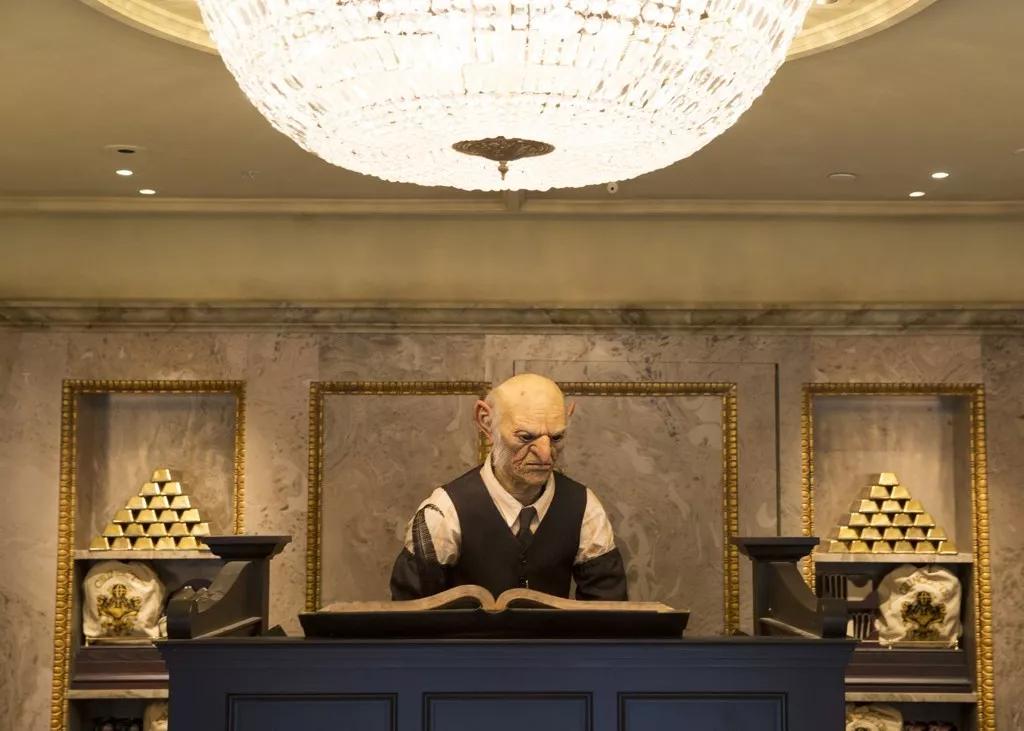 As the story goes, you will be visiting the bank to open a bank account. Ever so coincidentally, your visit to Gringotts happens to coincide with Harry, Ron and Hermione breaking into the bank in search of Lord Voldemort's Horcrux in an attempt to defeat the dark witch. Needless to say, things go very wrong very quickly.
After passing through familiar Gringotts Bank features and settings recreated from the Potter films, you will find that you have ended up deep in the vaults of Gringotts Bank - arriving just as Bellatrix becomes aware of the fact that Harry, Ron and Hermione have snuk into the bank.
Giant steel cars line up, awaiting your escape and this is where the adventure begins! You'll swoop and twist and turn travelling even further into Gringotts underground vaults, passing dragons, security trolls, avoiding Bellatrix and FINALLY coming face to face with Lord Voldemort himself! 
Yet another epic attraction coming to Orlando, yet another reason to get hold of those all important Orlando attraction tickets. Universal Orlando are yet to reveal an opening date for this thrilling new ride, so remember to check back in at Attraction Tickets Direct for launch details!
Watch this space!