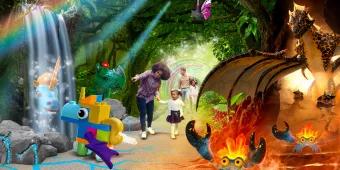 An epic new experience is ready to explore when you visit LEGO® MYTHICA
Follow mythical LEGO creatures as you make your way through the winding paths of The Magic Forest - who knows what you might find!
LEGO® MYTHICA: World of Mythical Creatures has been delighting guests of all ages at Legoland Windsor Resort since May 2021. And now just a year later, this magnificent and mysterious land has been expanded to include The Magical Forest, an all-new immersive walkthrough attraction. 
The Magical Forest takes families on a magical adventure into the home of some of their favourite MYTHICA characters, including Bits and Bobs the baby Alicorn, Flower Horns and Crystal Claw Crabs! But make sure you watch out for the LEGO Venus Fly Traps as you go! 
At the end of your journey through The Magical Forest you'll enter a dark and mysterious cave, which legend says is home to the Lava Dragon! Keep looking up as you just might catch a glimpse of this incredible creature as it wakes from its peaceful slumber.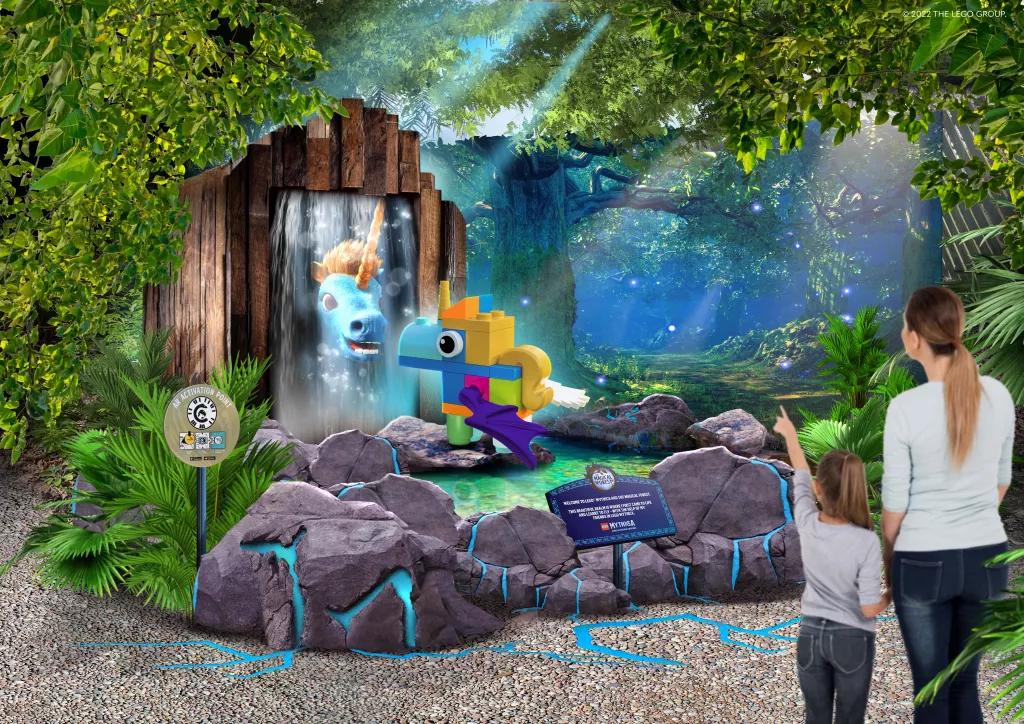 But that's not all! This walkthrough is taken to the next level with Augmented Reality opportunities throughout, where you can see Bits and Bobs running around or try your hand at a Venus Fly Trap game.  
With a little bit of imagination and some LEGO® MYTHICA magic, this world made up of thousands of LEGO bricks will come to life before your eyes! 
Once you've experienced the wonders of The Magical Forest, make sure you check out the rest of LEGO® MYTHICA, where you can ride the UK's first flying theatre ride, Flight of the Sky Lion, or stay for a bite to eat at The Hungry Troll. 
Book your Legoland Windsor Resort tickets today for the whole family to enjoy LEGO® MYTHICA, DUPLO Valley, Heartlake City and more!