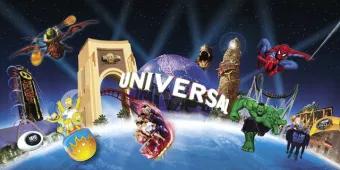 There was great news for Universal Studios Orlando resort earlier this week. The park was presented with an award for 'North America's Leading Theme Resort' at the 2011 World Travel Awards.
The theme park resort award is given for parks that 'excel beyond expectation' and also 'take customer expectations to new, unparalleled highs.' The aim of the award is not solely the recognition though; it's also aimed at promoting world-class competition to boost innovation, creativity and value in theme parks worldwide.
The award is well deserved too, with Universal Studios selection of top of the range attractions including 'The Wizarding World of Harry Potter', the fantastic value in Universal Studios tickets and brilliant upcoming festivals like next year's Mardi Gras. This is the second year that Universal Orlando has been presented with the prestigious award showing a continued drive to maintain its position as the very best.