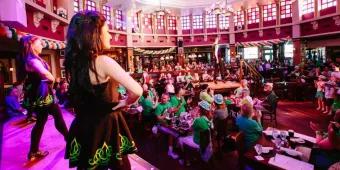 By AttractionTickets.com's Florida Experts, Susan and Simon Veness
The big Raglan Road party event is all set for this weekend
Calling all Orlando goers for this coming weekend - don't miss THE big event for the Labor Day holiday weekend. The Great Irish Hooley is all set for four days of fun, food and music!
OK, so we're slightly biased as we love the genuine Irish spirit and flavour of this Disney Springs venue, but their special events are worth making a beeline for, and there are none better than their annual Hooley.
What IS The Great Irish Hooley, you may ask, and it's a fair question for all Orlando newcomers.
In short, it is an expansive four-day party that brings in high-profile live entertainment and adds new food and beverage options specifically for the event, with extended hours and other party touches. Raglan Road's regular events, including their Irish dance troupe and the fab weekend brunch, are also part of the event, and the whole thing effectively lasts from 11am on Friday September 1 to 11.30pm on Monday, September 4.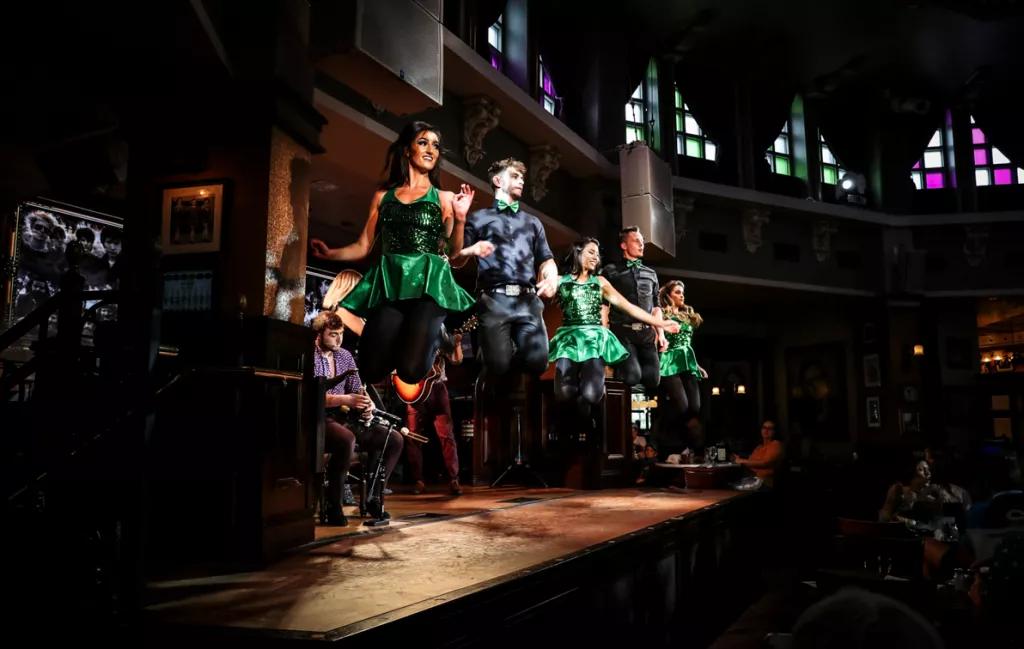 This year's version also shapes up bigger and better than any of the 10 previous Hooleys, with a terrific line-up of live music as well as some tantalising new tastes.
To start with, six top Irish bands are slated to rock the house with classic favourite jigs and ballads, Celt grass, folk mainstays and soulful blues, including a string of luminaries from the world of traditional Irish music. They are:
Sina Theil – Multi-instrumentalist, singer-songwriter and winner of several Irish music awards, Theil was named "Rising Star of 2022" at the American Celtic Listener Supported Music Awards. Don't miss her!
Strings & Things – Back by popular demand, this original Irish folk/trad four-piece band toured in London, throughout Ireland and has headlined Raglan Road's Great Irish Hooley previously with their own original sound and a variety of crossover tunes.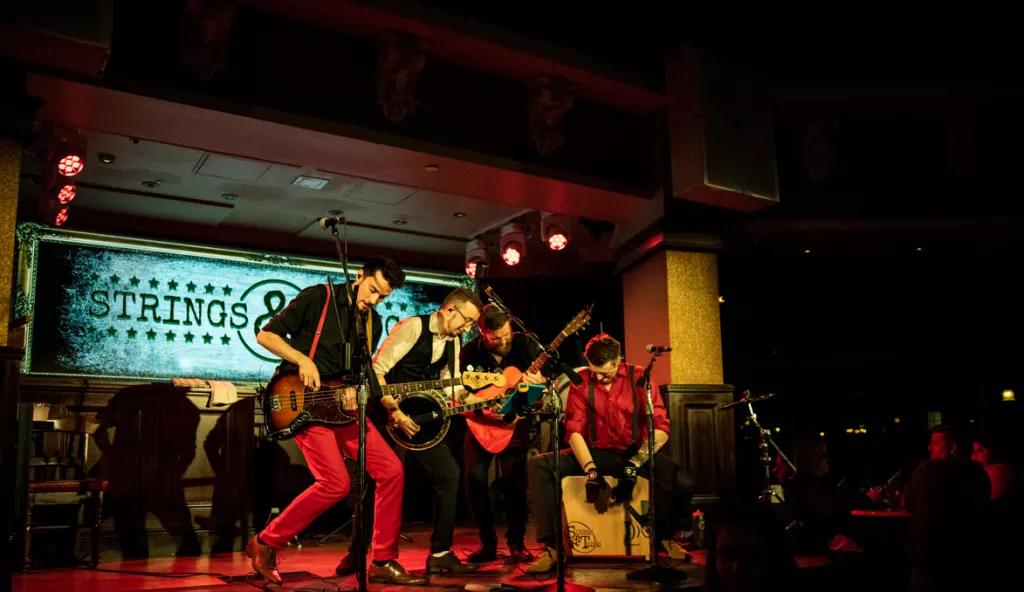 The Byrne Brothers – The extraordinary father-and-sons quartet are also back by demand, ready to tell stories through their music, singing and Irish dancing. Their act also features the Rollicking Raglan Brunch performers!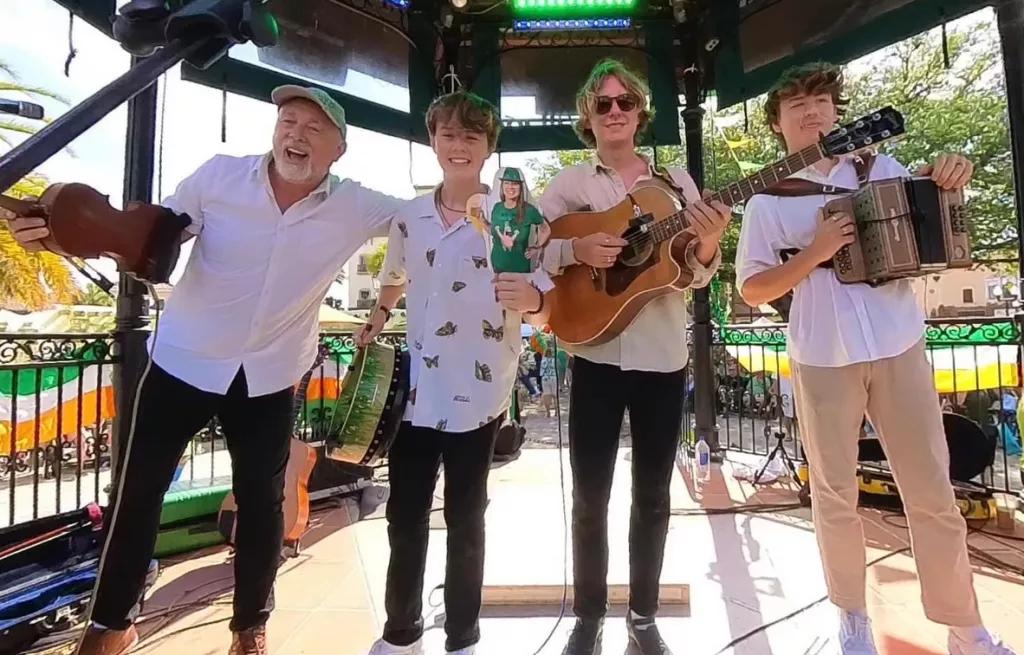 The Connemara Ramblers – Soulful duo Sam Carey and Orla Leavy delight audiences with their fresh Irish sounds.
One for the Foxes – This exciting new transatlantic trio were new to the Hooley in 2022 and are another returning act this year, merging backgrounds in Irish and American folk music to serve up an eclectic vibe.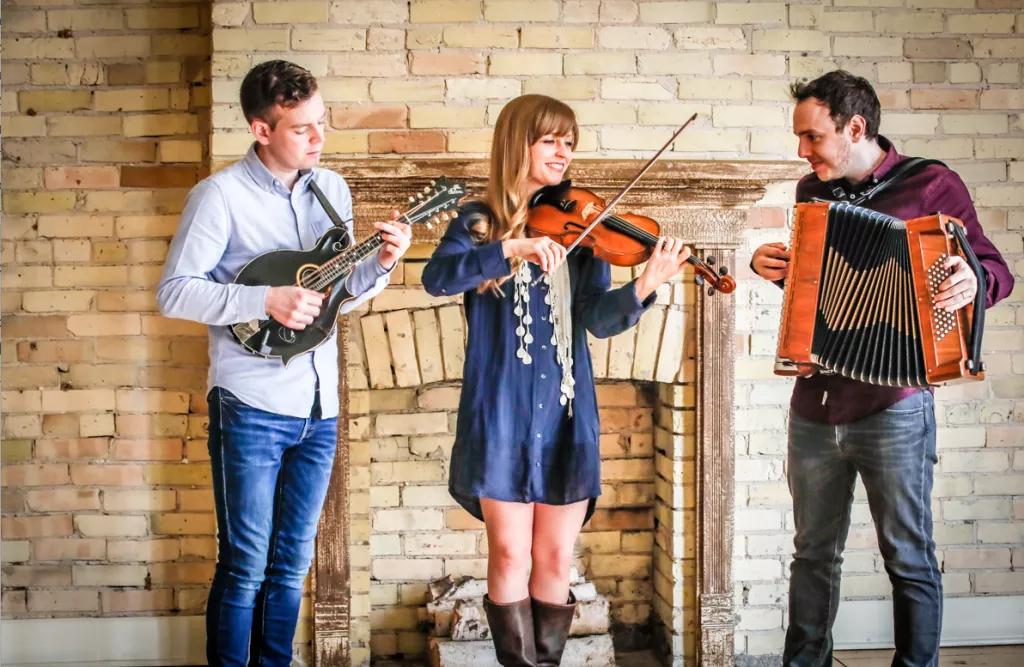 Oliver Havlin - This consummate performer from County Down in Ireland rocks tunes on guitar, fiddle and vocals.
Then, of course, there are the Raglan Road Dancers, the award-winning, in-house troupe who perform daily and add that typical touch of Irish flair.
On top of all the music and live entertainment, this year's Hooley features some cracking new food and beverage options that are sure to be a hit with regulars and newcomers alike. To start with, Raglan Road will debut its new "Stars & Hearts" Keeper's Heart Whiskey flight, an Irish-American collaboration aged in stout barrels. The bartenders are also whipping up new cocktails for the festival, including "Heart of the Hooley," made with Keeper's Heart Irish Bourbon and blackberry and mint shrub.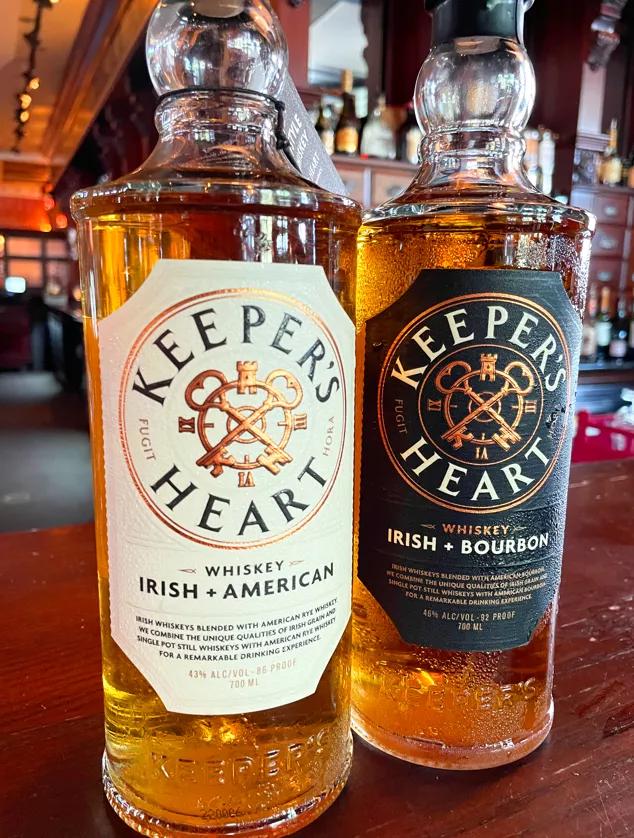 Regular blog readers will know we have been singing the praises of Raglan Road's menu since our initial visit there during its October 2005 opening, when it was one of the first new venues to debut on the site of the former Pleasure Island area (and if you're old enough to remember that, you're a real Disney veteran!).
Under the kitchen wizardry of Irish celebrity chef Kevin Dundon, the dining element of the pub was an immediate five-star success, with traditional fare being given novel twists and clever additions, as well as fun names on the menu. (Our favourite of these amusing touches in the past was "It's not bleeding' Chowder!" This was applied to a starter that looked familiar, but was explained thus: "It's the freshest cuts of seafood and potatoes in a white wine-infused cream broth. But it's not chowder. OK?")
When Dundon passed on the culinary baton in 2017, the quality did not drop a jot, while adding a delicious weekend brunch menu that boosted Raglan Road's immense appeal still further.
Today, guests can still enjoy absolute classics like the pub's delicious Fish & Chips, Shepherd's to Die for Pie and Bangers + Mash = Yum, or sample all-new dishes like Sure I'm Frittered (a broccoli and corn fritter with a sweetcorn puree and fire-roasted pepper relish).
Other novel dishes making their debut at the Hooley include Guinness & Onion soup and the Sea Board – a sharing board for two featuring a variety of savoury seafood bites. Or try The Cider House Belly appetiser - cider-glazed spiced pork belly with pickled red cabbage slaw.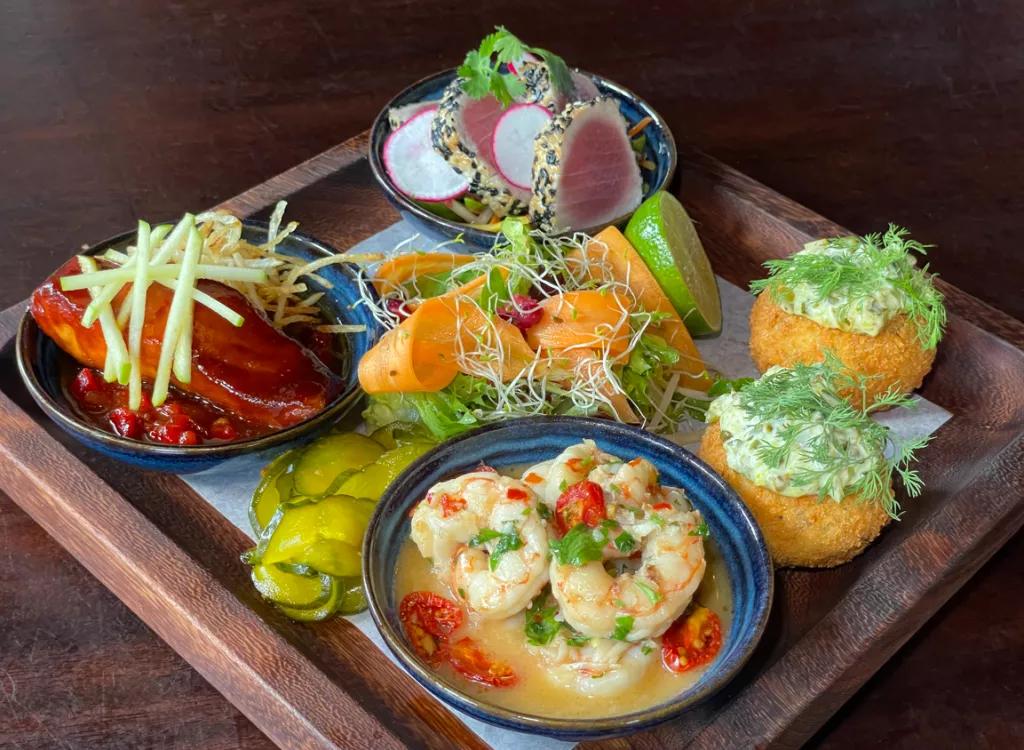 Happily, these dishes will remain on the menu after the Hooley, right through the autumn. And don't forget about the counter-service Cookes of Dublin, which is also adding new items during the festival, including a Combo Box with Battered Cod & Shrimp, a new recipe for their Hog in a Box (slow-roasted Pork Shoulder), Bang Bang's Loaded (Buttermilk-fried chicken with a spicy mayo sauce and loaded chips), and Cookes' Cheesecake.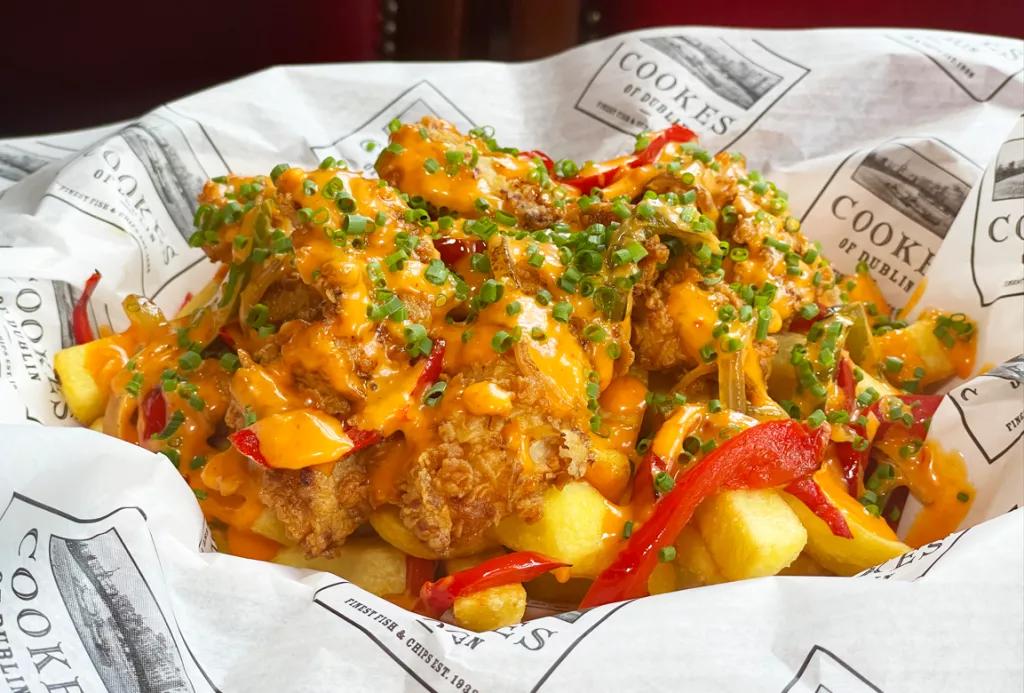 For the young (and even not-so-young) party-goers, there will also be complimentary face painting. Here's your chance to get in the spirit of the Hooley with some Celtic artistry!
Crucially, there is no cover charge, but reservations are strongly recommended. Reservations can be made through the My Disney Experience app, OpenTable or by calling +1 407 938 0300.
PS: If you like the sound of all this Irish merriment but you're not in Orlando this weekend, now is the perfect time to think about a trip in 2024. AttractionTickets.com has some great early-booking deals!
Have you tried Raglan Road and any of their special events in the past? Tell us about your experiences on the friendly ATD forums, our Community Facebook page, on Twitter or Instagram.