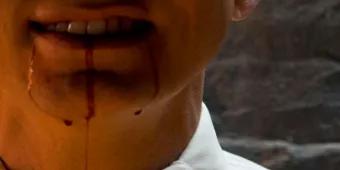 Meet Number Ten of the Thirteen Evils at Busch Gardens Howl o Scream!
Florida Halloweeners will be thrilled to know that Busch Gardens have slowly begun to reveal the evil that lingers at this year's Howl O Scream! Meet The Cannibal, one of the Thirteen Evils just waiting to eat you!
Earlier this week we introduced you to The Voodoo Queen, a scorned woman who has retreated to the darkness of the swamplands in Louisianna and performs black magic rituals on her adulterous husband, today we introduce you to The Cannibal, Number ten of the Thirteen Evils that will reside in the haunted houses that line the streets of Howl o Scream this Halloween 2013! 
Busch Gardens have chosen to leave you hanging in suspense, revealing the Thirteen Evils one by one. So far, four of the massochistic characters have been revealed, The Voodoo Queen, The Cannibal, whom we are introducing you to today, and another two, the next one to be unveiled will feature on Attraction Tickets Direct's Terryfying Tuesdays!
Herbert Jeffries, also known as The Cannibal, took a trip to Fiji where he became acquainted with some tribesmen whom whet his appetite for a cuisine you can't necessarily buy in the supermarket! Jeffries facilitated his new acquired taste with a job working in a morgue, where he dined on corpses. It wasn't long till his tastes refined and his appetite began to crave humans of a fresher quality.
Meet The Cannibal...
Busch Gardens Howl o Scream will take place weekends from the 27th September till the 26th October.
If you're visiting Orlando with a young family, but would still like to experience Busch Gardens, check out Attraction Tickets Direct range of tickets that will grant you access to Busch Gardens.