Richard Gere experiences the choosing of the wand at WWOHP's Olllivanders!
Yesterday, the 10th March, Golden Globe winning actor Richard Gere made a visit to Universal Islands of Adventure's Wizarding World of Harry Potter. Just like the rest of us, the 'Pretty Woman' heartthrob was taken in by the wizardry of Universal Orlando Resort's phenomenal existence of J K Rowling's seven-novel epic.
Richard Gere has been gracing us with his presence on the big screen since the early seventies, but let's be honest, although starring in ground breaking films like An Officer and a Gentlemen, in the eighties, he wasn't truly on our radar till he played Mr Edward Lewis alongside Julia Roberts in the 1990's film Pretty Woman.  A film that has undeniably entertained us all, gaining universal critical claim across countries and generations.
So, of course we were delighted to get wind of the award winning actor hanging out and being entertained at one of our favourite parks, Universal Orlando Resort! Yesterday, Richard opted for some whimsical entertainment and indulged in the wizardry of Universal Islands of Adventure's Wizarding World of Harry Potter.
However, this is not the first time we've reported this particular celebrity sighting at Universal Orlando Resort. In fact, it was this time last year that we shared an article with you on AttractionTicket.com's Latest News, showing Richard Gere participating in a little Despicable Me: Minion Mayhem with Gru's loyal and loveable yellow friends at Universal Studios Florida.Swapping the mischief for magic, yesterday Richard journeyed into Universal's surreal realm of Harry Potter, where he experienced the choosing of the wand at Ollivanders, Makers of Fine Wands since 382 B.C. 
Children and their parents are mesmerised by this particular Wizarding World of Harry Potter attraction, where park guests step into the old wand shop to participate in an interactive experience which ends in a magical wand choosing its wizard. As you can see, Richard Gere was also moved by all the wizardry. In fact, so popular is this particular Wizarding World of Harry Potter attraction, that Universal have unveiled that a second Ollivanders Wand Shop will arive at Universal Studios in the summer!
The second wand shop is just one of the many new attractions coming to  Universal Orlando Resort this summer as part of the colossal Harry Potter expansion. By summer 2014, Universal Orlando Resort's Harry Potter experience will literally double in size, bringing the wizardry to life at Universal Studios Florida as well, creating a cross park Potter experience. You'll be able to delve even deeper into the pages of J K Rowling's Harry Potter and journey  from Kings Cross London's  Platform 9 3/4 to Diagon - Alley and on to Hogsmeade, aboard the Hogwarts Express, of course - just like Harry! 
You can read more about Universal Studios' London and Diagon - Alley right here on Attraction Tickets Direct's Latest News.
But we just have to say, Richard Gere, we are  loving your theme park choice!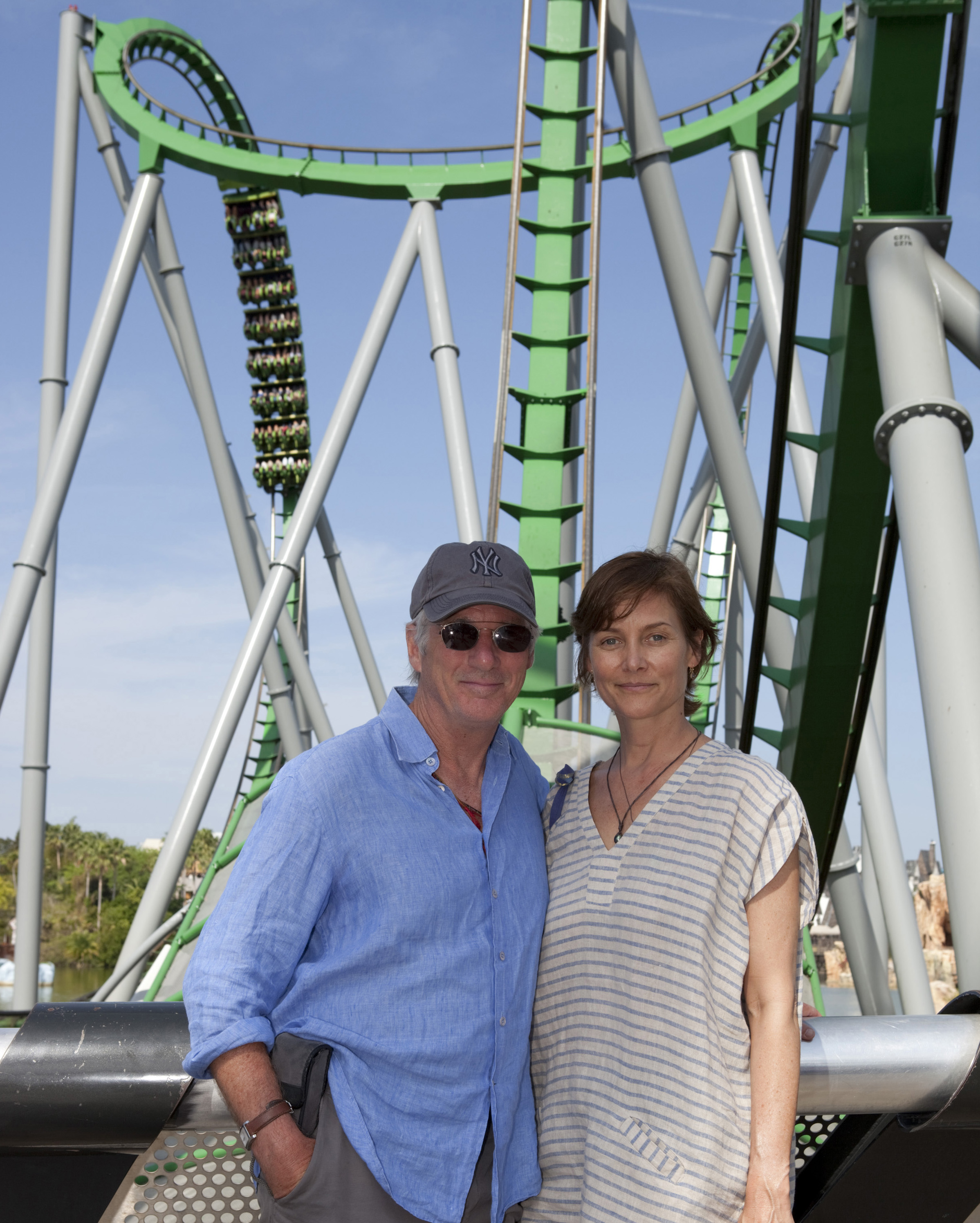 If you're planning an Orlando holiday this summer, we can promise you, without your Universal tickets, it will be a holiday spent in vain. So, take a look at Attraction Tickets Direct's range of Universal tickets and experince the Wizarding World of Harry Potter like never before, this summer 2014!