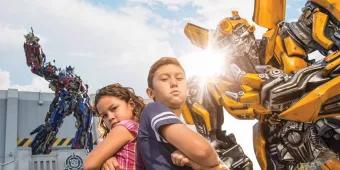 Become truly immersed in your favourite shows and movies!
It's not just about the roller coasters at Universal Orlando Resort - these 3D and 4D attractions are just as thrilling!
Universal Orlando Resort is known for having some pretty impressive rollercoasters, like Hollywood Rip Ride Rockit and The Incredible Hulk Coaster. But you don't have to have high speeds and multiple inversions to create a thrilling attraction, proven by the incredible motion simulators and 3D/4D experiences across Universal Studios and Islands of Adventure!
For a truly immersive experience that will make it feel like you're actually in your favourite films and tv shows, here are all the 3D and 4D attractions you shouldn't miss!
Universal Studios
Harry Potter and the Escape from Gringotts™
This is just one of the incredible rides that will transport you directly into the world of Harry Potter, as you travel through the vaults of Gringotts Bank alongside some familiar faces. See goblins, trolls and dragons come to life before your eyes, as well as characters including Harry, Ron, Hermione, Bellatrix, and even Lord Voldemort himself!
Will you make it back to the safety of Diagon Alley? If you do, make sure you stick around to see the Gringotts dragon breathing real fire.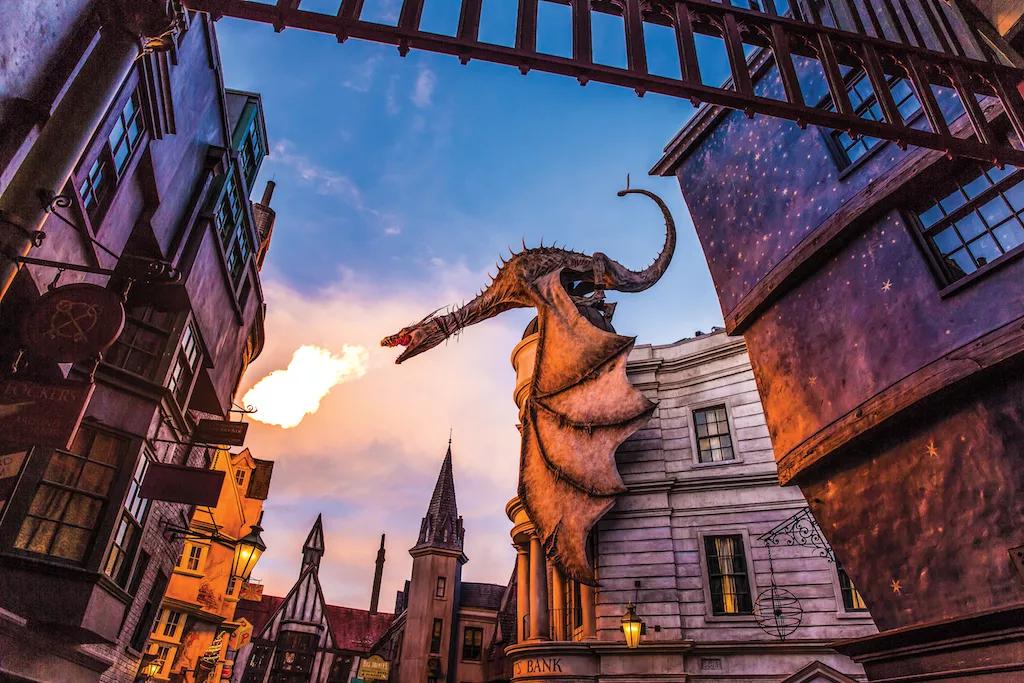 The Simpsons Ride™
This is a rollercoaster like you've never experienced before! Using motion effects and a giant 80-foot 3D domed screen, this indoor ride is entirely simulated, but it will feel just like you're on a huge rollercoaster! On the ride, you'll join all the Simpson family for a trip to Krustyland, but there might be a few issues along the way. Make sure you look out for cameos from all your favourite Springfield residents as you go! 
Race Through New York Starring Jimmy Fallon
Join the host of The Tonight Show, a late-night talk show in America, and take to the skies above New York City. In this 3D experience, you'll race towards the finish line, over skyscrapers, busy streets and the East River. For fans of the show, you'll be able to learn all about its 60+ year history while you wait to ride.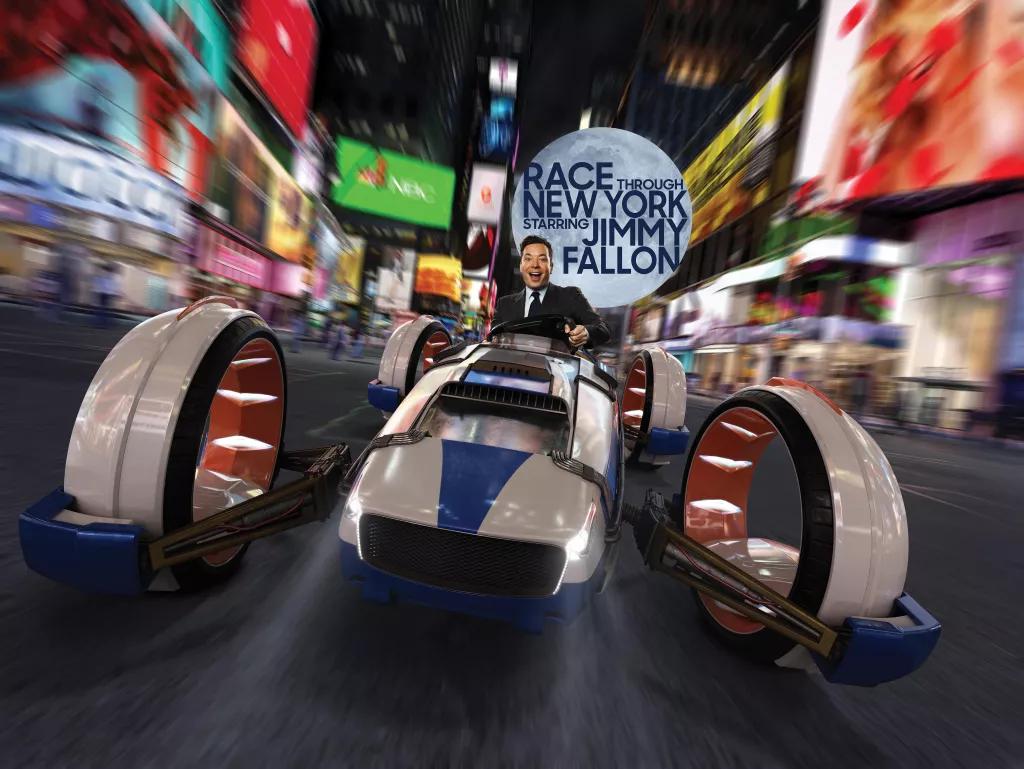 TRANSFORMERS: The Ride - 3D 
It's a battle of the Autobots and Decepticons in this 3D adventure, as Optimus Prime and Bumblebee fight to keep the AllSpark from Megatron. But they need your help! Board your N*E*S*T* vehicle and enter into this incredibly immersive experience that is sure to be a thrill for the whole family. 
Universal's Islands of Adventure
Skull Island: Reign of Kong
Take a treacherous journey to a mysterious island with some strange and spooky inhabitants. As you ride through the jungle in your expedition bus, you'll come face to face with some prehistoric creatures and of course, the larger-than-life ape King Kong. As he towers over your vehicle there'll be only one question on your mind – is he friend or foe?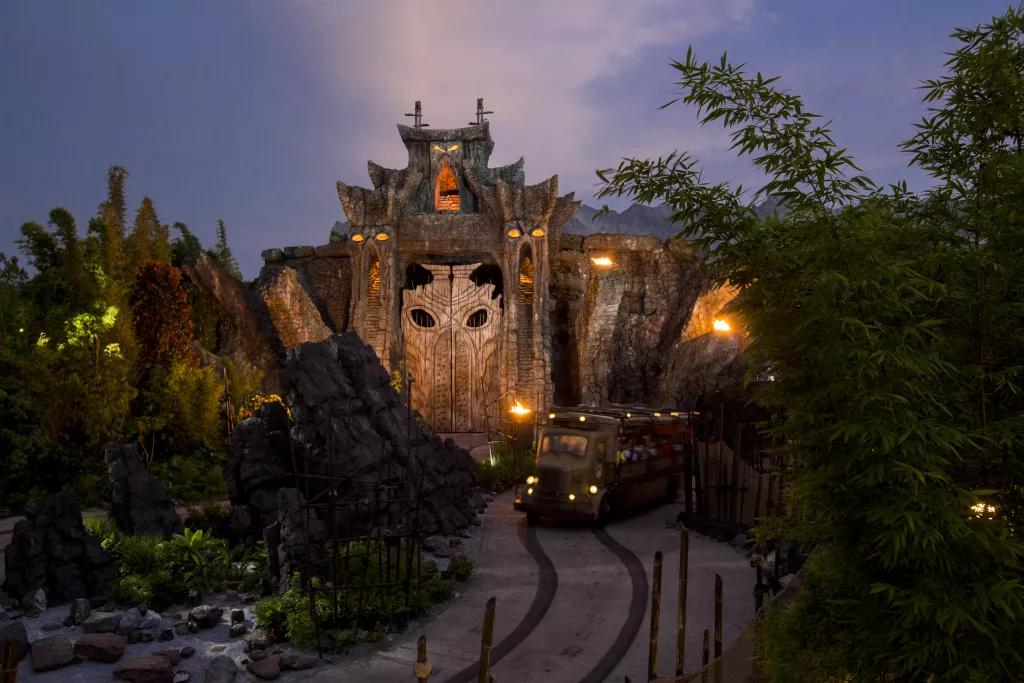 The Amazing Adventures of Spider-Man® 
A Marvel-ous attraction you won't want to miss! When villains steal the Statue of Liberty, it's time for you to don your 3D glasses as you join Spider-Man to help save the day. Soon you'll be swinging through the streets of New York and scaling skyscrapers to defeat the bad guys and get back Lady Liberty. 
Harry Potter and the Forbidden Journey™
If you've ever wished that you could be a student wandering the infamous halls of Hogwarts School, this is the ride for you. After queuing through the castle itself, you'll soar over the grounds, across the Quidditch pitch and through the Forbidden Forest (meeting a few creatures along the way), before being welcomed back to the Great Hall by Dumbledore.
Top Tip! If any members of your party don't want to ride or aren't tall enough, they can still get a taste of the Hogwarts experience by entering a special line in the queue that will take them through the castle without having to ride!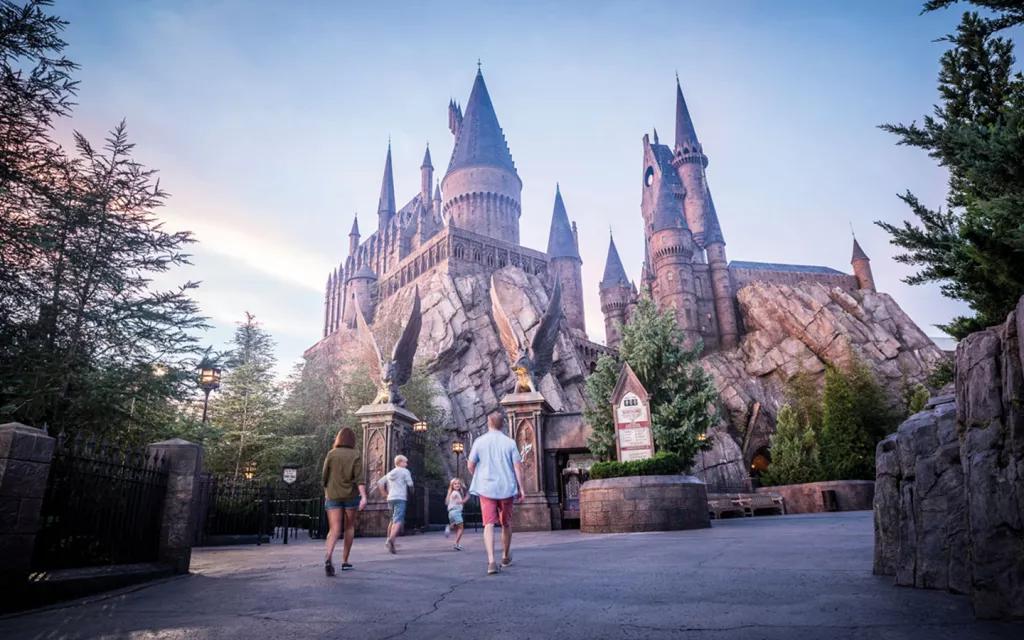 Excited to take on all of these thrilling attractions? Book your Universal Orlando Resort tickets today, or book a hotel and ticket package to benefit from 5% savings.