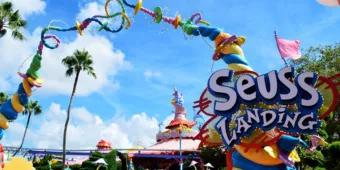 These attractions prove that Universal Orlando Resort is a fantastic destination for kids of all ages!
Think Universal Orlando Resort isn't for younger children? Think again! This blog post outlines the best attractions and experience for your kids, so you can have the ultimate family holiday.
While Universal Orlando Resort is generally seen as a destination more suited to older children and adults, there are in fact lots of attractions that younger guests will love. From fantastic shows to amazing rides, Universal Orlando is a great place to have an unforgettable family holiday, with kids of all ages.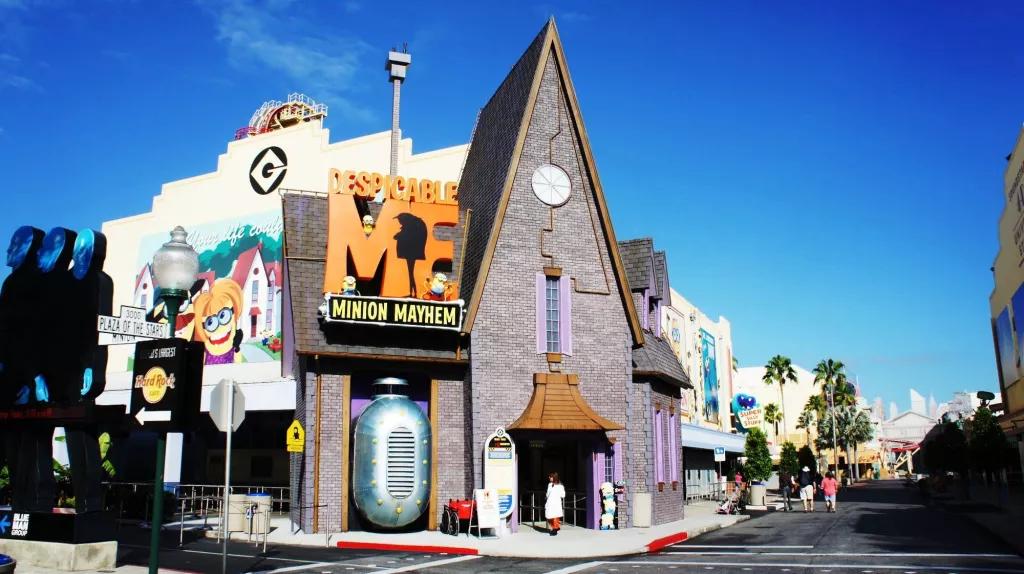 Despicable Me Minion Mayhem | Universal Studios Florida
We're guessing your little ones are already obsessed with everything to do with the Minions (who isn't?!), so they're sure to love this family-friendly ride. This is a motion simulator ride, where riders will join Gru, his daughters and the Minions on an unpredictable adventure. The experience continues even after you step-off the ride, with an interactive Minion-inspired dance party.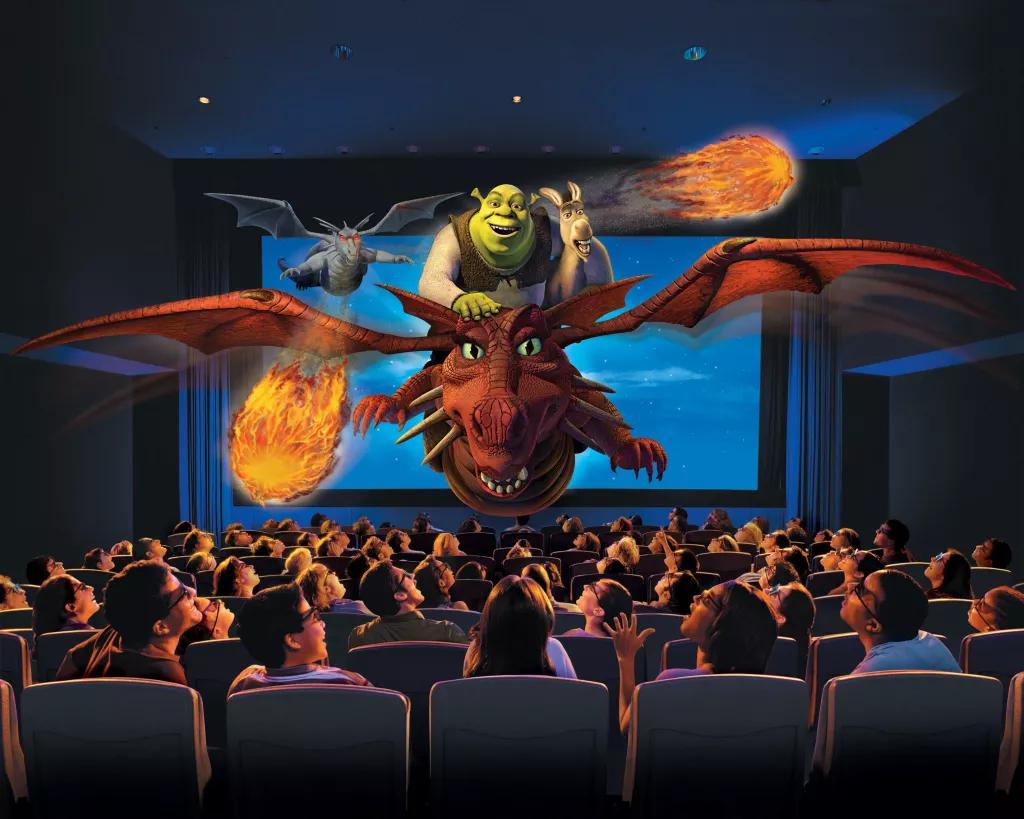 Shrek 4-D | Universal Studios Florida
This attraction has no height requirement, making it ideal for little ones. Less of a ride and more a 4-D theatre presentation, this is a great family-friendly experience with a low thrill scale. The seats move, and you'll even be sneezed on by Donkey too! Your kids will love seeing Shrek and his friends come to life, in this movie that takes place after the first and before the second. 
The Cat in the Hat | Islands of Adventure
You've read the book, now it's time for your kids to experience this adorable ride at Islands of Adventure. The attraction retells the classic story, complete with Thing One and Thing Two. There's a slight spinning action in the ride vehicles, but the thrill factor is still low, making it ideal for younger visitors.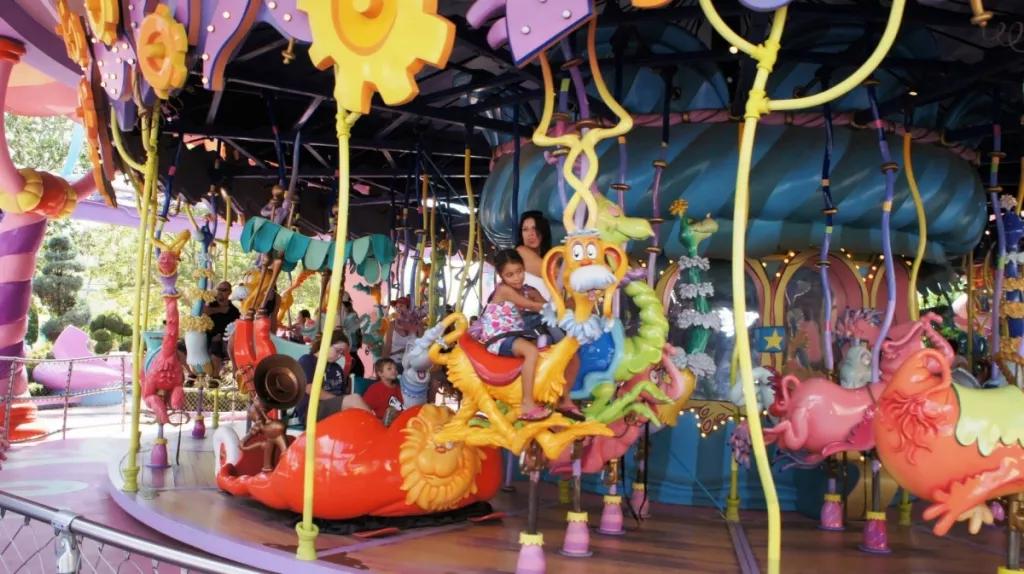 Caro-Seuss-el | Islands of Adventure 
Another Seuss-inspired attraction, this lovely ride takes its inspiration from traditional carousels. Instead of horses, however, the ride is instead populated by silly Seuss creatures. A fantastic small attraction that makes a great first-experience for little ones.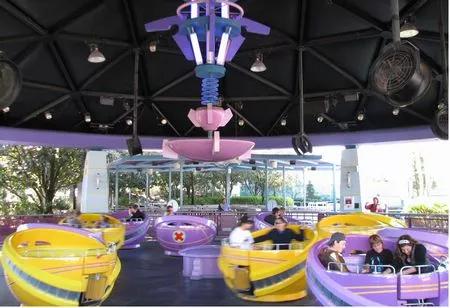 Storm Force Accelatron | Islands of Adventure
Whatever your age, you can't say no to a spinning teacup-style ride. Decide how thrilling you want your experience to be for your little ones, as you can control the amount you want the attraction to spin by turning the bar in the centre. This ride is X-Men themed, and guests are tasked with helping Professor Xavier and Storm harness enough power to blast Magento into oblivion!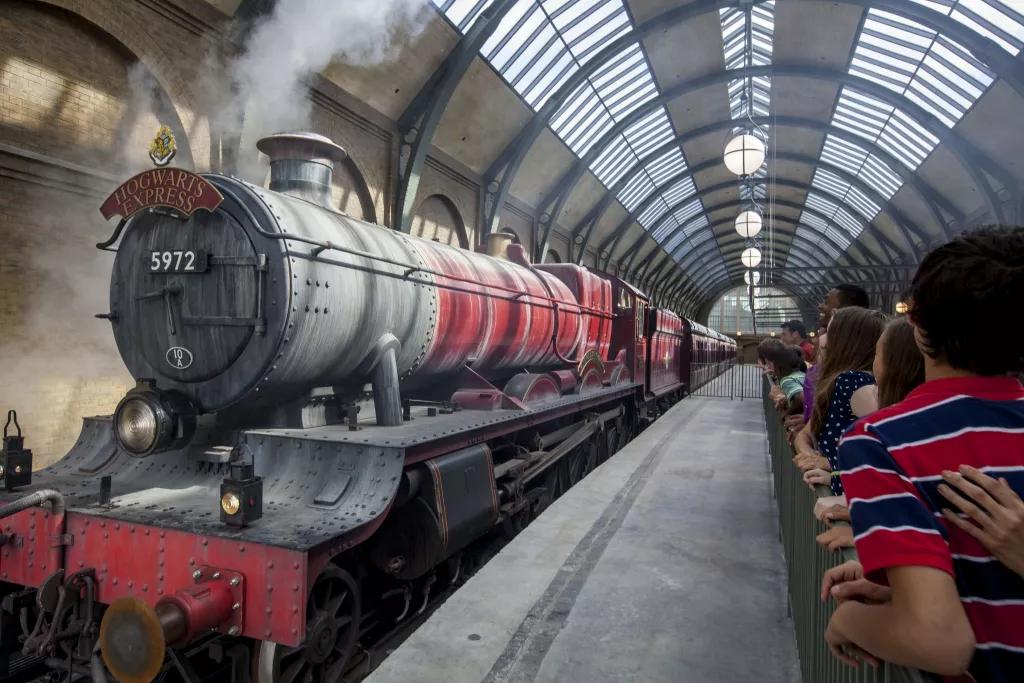 Hogwarts Express | Between Islands of Adventure and Universal Studios Florida
While this isn't a 'ride' as such, the entertainment onboard this attraction makes it wonderful for younger, Harry Potter fans. Sit back and marvel at some classic scenes and fantastic special effects, to immerse yourself in J.K. Rowling's magical world. The train takes passengers between Islands of Adventure and Universal Studios Florida.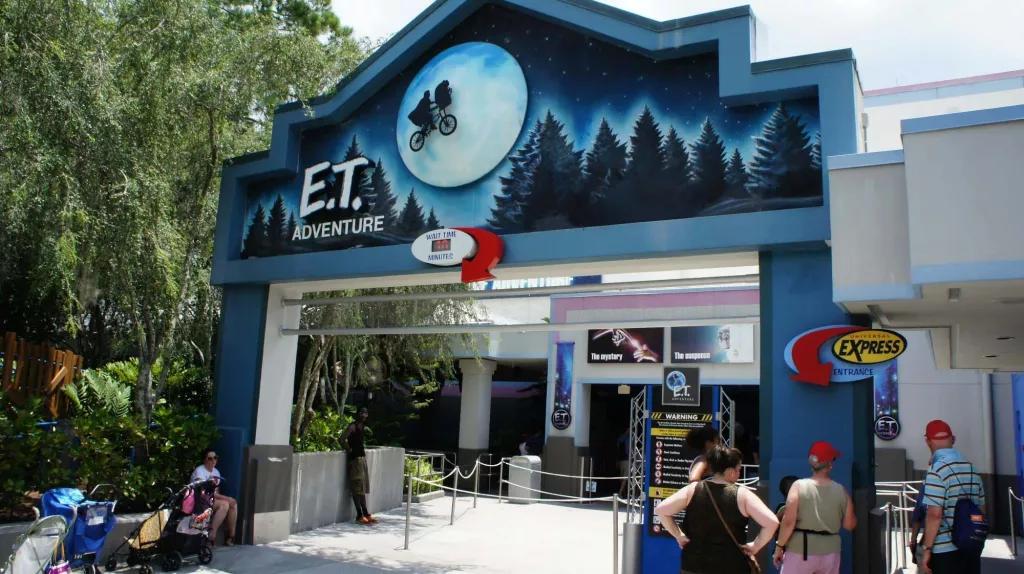 E.T Adventure | Universal Studios Florida 
Based on Steven Spielberg's classic family movie, this is a charming attraction where guests ride aboard bicycle vehicles and have E.T. hidden in the front basket. This is a slightly thrilling but gentle ride, ideal for young visitors. Your kids will love soaring above the stars to E.T.'s otherworldly home. 
Asides from the rides and attractions, there's also a host of other experiences that are perfect for your young family. The High in the Sky Seuss Trolley Train rides offers a relaxing, slow monorail ride over Seuss Landing, one of the most family friendly areas of the park. There are some great play areas too, including Camp Jurassic (Islands of Adventure) and Curious George Goes to Town (Universal Studios Florida).
Enjoy a unique show at Universal Orlando Resort with your little ones, too. A Day in the Park with Barney (Universal Studios Florida) will see your kids sing and dance along with Barney and his friends. Over at Seuss Landing, there's the Dr Seuss inspired Oh! The Stories You'll Hear! experience (Islands of Adventure), which features a number of daily shows. 
There's also a wide range of meet and greets that your little ones are sure to love. Scheduled meet and greets include the likes of Barney and friends, Shrek, Fiona and Donkey, the Simpsons at Universal Studios Florida, and Seuss characters, Spider-Man, Captain America and Wolverine at Universal's Islands of Adventure. Other characters including The Minions, Popeye and Olive, Dora and others also make random appearances at the parks throughout the day. 
As for navigating the parks, we recommend taking in a stroller so you and your family enjoy a stress-free day of exploration. There are clearly marked stroller parking areas in the parks, which are ideally situated at the entrance to each attraction. 
Take advantage of Universal's fantastic Child Swap service, which means your little-uns can skip a ride for whatever reason, allowing the rest of the family to ride. Your child will wait in a waiting area while you enjoy the attraction, without having to join the back of the queue. Make use of the daily lockers as well, so you don't have to carry around all the items that your little ones will inevitably need! 
Ready to experience Universal Orlando Resort with your little ones? Browse our attraction tickets now!