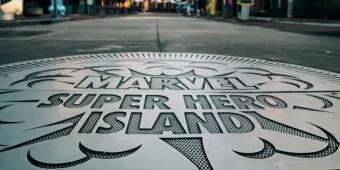 Dine with your heroes!
A new superhero dining experience is coming soon to Universal Orlando Resort…
Universal have just announced that a super character dining experience is coming to Universal's Islands of Adventure. There's not long to wait either as the brand new 'Marvel Character Dinner' launches next week on 7th December.
As you can probably guess by the name, this exciting new dining experience will let you get up close to heroes from the Marvel universe. You can expect to see the likes of Spider-Man, Captain America, Wolverine, Cyclops, Storm and Rogue, so make sure you're ready to snap those selfies!
The mouth-watering menu has been specially designed for this new dining experience and there are lots of tasty meals to choose from. Indulge in dishes like roasted rosemary lemon chicken, penne bolognaise, shrimp scampi and specialty pizzas for your main course, followed by something delicious to satisfy your sweet tooth afterwards.
The Marvel Character Dinner will be available Thursday to Sunday from 5-7pm, at the Café 4 restaurant located in Marvel Super Hero Island. The restaurant is designed to look like the headquarters of the Fantastic Four team, which makes this exciting experience perfect for any Marvel fan. If you're planning a visit, we'd recommend booking in advance, as we're sure this is going to be extremely popular with aspiring superheroes!
Want to meet your favourite superheroes? Click here, to view our Universal Orlando Resort tickets.
For more blog posts like this try…
Find out all the latest news from Orlando in our BLOG