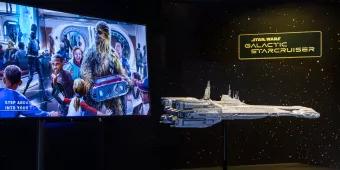 An all-immersive 2-night experience in a galaxy far, far away…
More news has been revealed about the hotly anticipated new Star Wars experience, opening at Walt Disney World Resort in Florida next year!
We have been waiting on the edges of our seats to find out more information about the Star Wars: Galactic Starcruiser launching in 2022 and we finally found out more on May 4th, when Disney revealed that guests in this 2-night adventure would be the first to see a new type of Lightsaber, along with so much more when this experience debuts. Watch the teaser video below:
The Lightsaber illuminating the start of their journey will be just the first step guests take on this all-immersive 2-night adventure as they become part of the Star Wars universe. In this universe, every action or decision they take, even casual conversations, can determine how their personal journey unfolds onboard.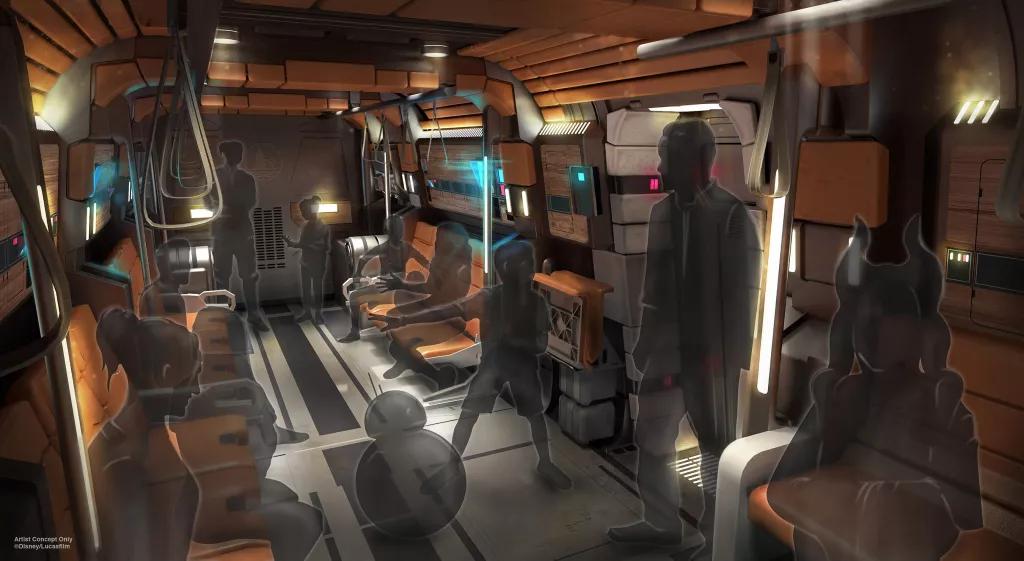 The adventure starts in the Launch Pod of the Star Wars: Galactic Starcruiser terminal at Walt Disney World Resort in Florida as guests join with others to take on this intergalactic journey to a galaxy far, far away.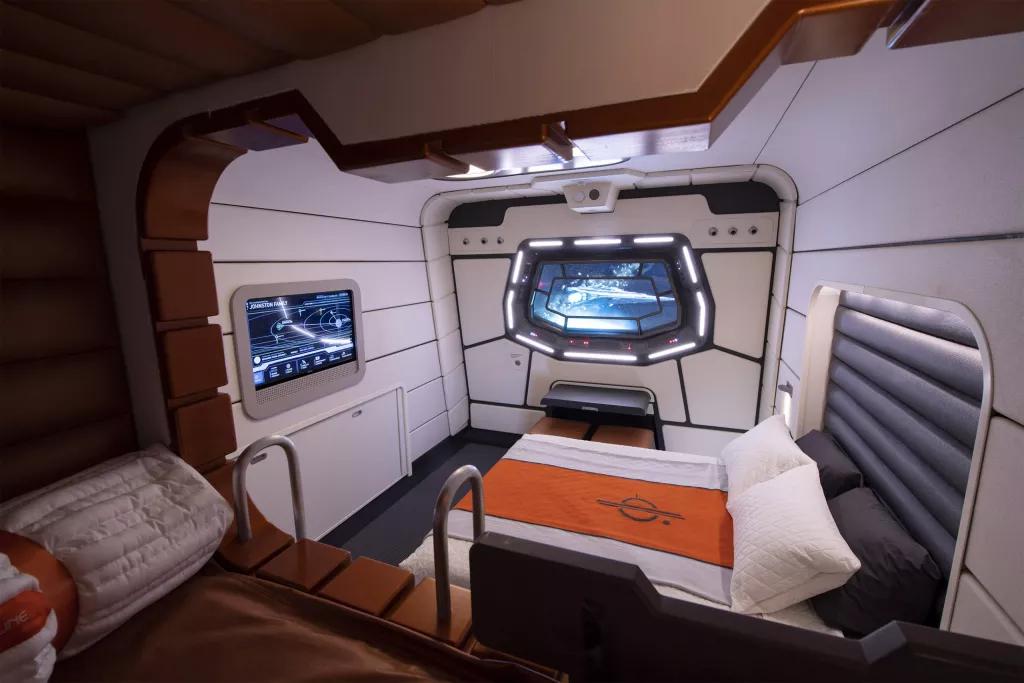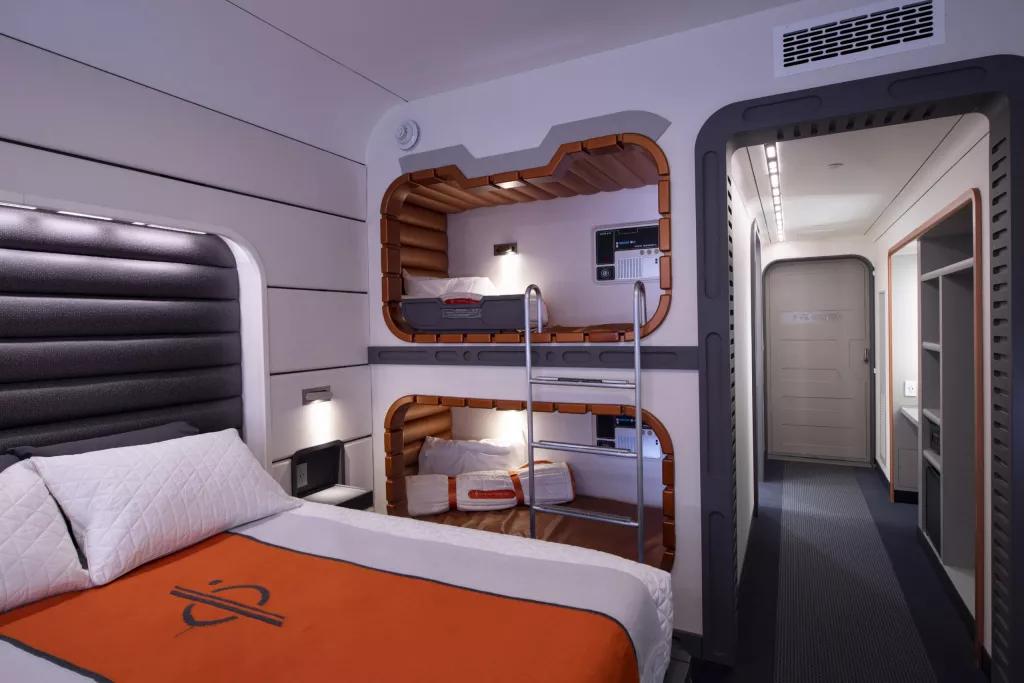 Home for the next 2 nights is the incredible Halcyon Starcruiser, a glamorous ship filled with an eclectic group of Characters from all over the galaxy, including the starcruiser's strong and charismatic captain, a plucky ship's mechanic and a galactic superstar who can captivate an entire room with the crook of one jewel-encrusted purple Twi'lek finger.
According to Disney, "this isn't story-telling, it is story-living" where guests can see, hear and breathe the world of Star Wars in a whole new way, including a stop off on the planet of Batuu, where they can hop off and enjoy Star Wars: Galaxy's Edge.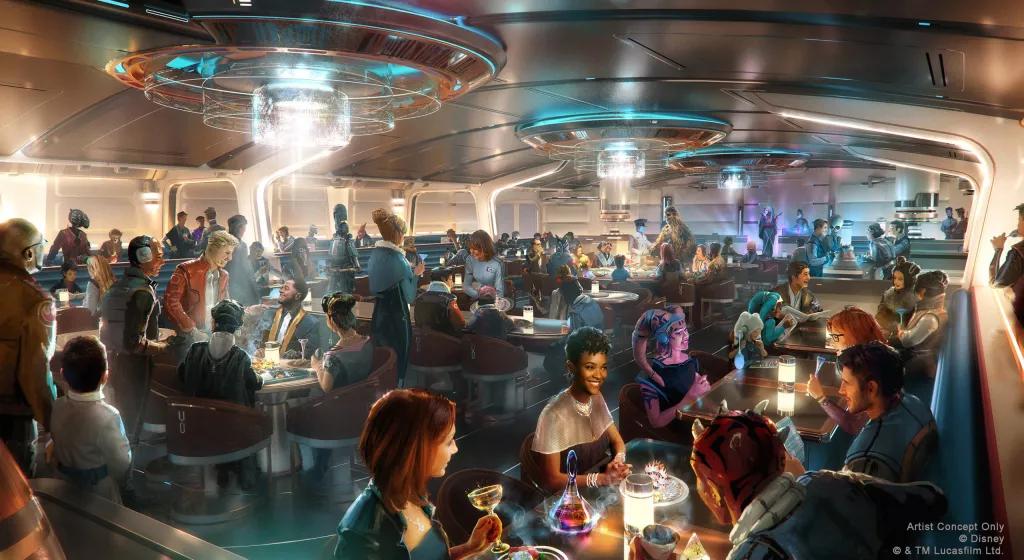 You might be wondering what's on the menu on this out-of-this-world adventure. Well, out of this world food of course! The Crown of Corellia Dining Room, a homage to the planet Corellia, home of the Millenium Falcon, is a bright and welcoming dining space offering breakfast, lunch and dinner. The aforementioned galactic superstar will serenade guests over a lavish multi-course menu on one evening of their adventure. 
We can't wait to reveal more information about this brand new experience, coming to Walt Disney World Resort in Florida in 2022. Can't wait? Book your 2022 Walt Disney World tickets now.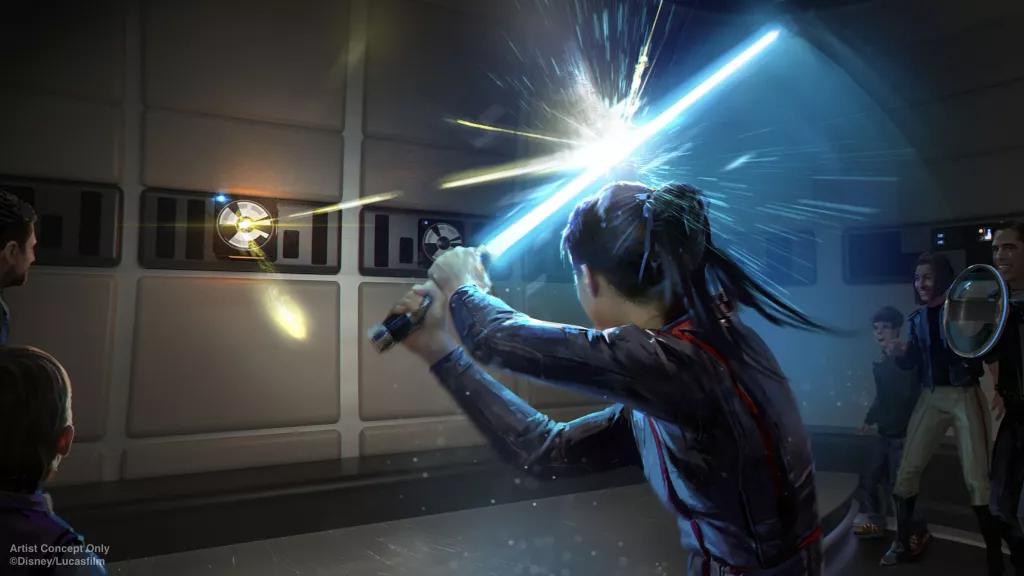 © Disney © & ™ Lucasfilm Ltd.