Ever since her first public appearance in 1981, the nation was captivated by Diana, Princess of Wales. She was widely loved as a princess, patron and trend-setter, and her legacy lives on, 20 years after her untimely death.
In celebration of Princess Diana's life and legacy, an exhibition and temporary garden has opened at Kensington Palace, the place she called home for 15 years.
Diana: Her Fashion Story is set to run until February 2018, but with tickets fast selling out, you'll have to be quick if you don't want to miss this extraordinary display. Here are five reasons to visit the exhibition before it's too late:
Celebrate Princess Diana's life
One of the most remarkable things about the Princess Diana Exhibition is that it paints her as the confident, empowered woman that she was.
This visual messaging takes place through a line-up of stunning clothes, projecting her journey from tentative teenager to international icon.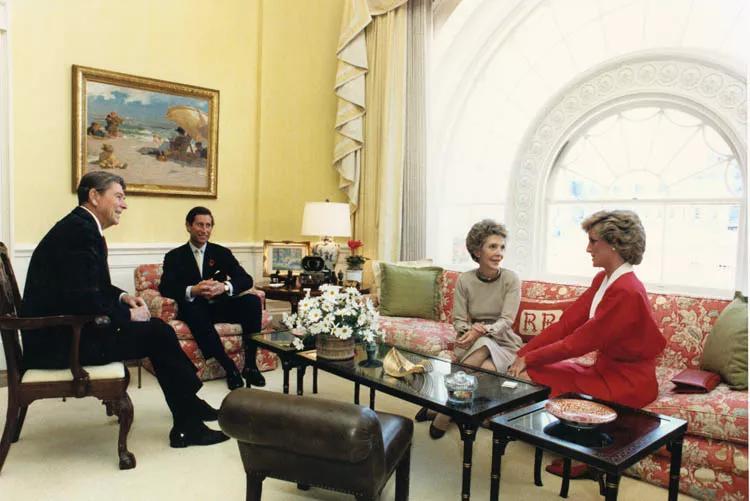 By White House Photo Office [Public domain], via Wikimedia Commons
The exhibition truly conveys Princess Diana's story.
The tale of the often-perceived tragic princess who was actually an independent, modern woman fascinates, reflecting her personal ambitions by championing the causes she stood for.
Discover Princess Diana's breathtaking wardrobe
Diana was famous for her iconic fashion sense, and the Princess Diana Exhibition gives you a chance to look some of her most well-known outfits and gowns.
You can admire the demure, modest garments seen in her public appearances, right through to the confident, elegant and glamourous gowns she wore later in her life.
Outfits to look out for include Victor Edelstein's ink-blue velvet 'Travolta dress' which she wore at the White house when she famously danced with the Grease superstar, and the pale pink blouse designed by Emanuel that the Princess wore for her engagement portrait.
The exhibition also displays a knee-high silk velvet skirt, marked by tiny fingerprints believed to be those of Princes William and Harry.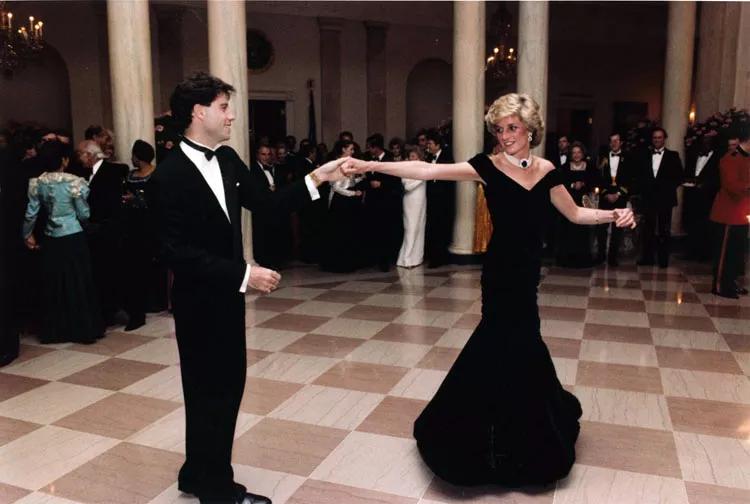 By United States Federal Government [Public domain], via Wikimedia Commons
See newly discovered outfits worn by Princess Diana
In addition to her most famous garments, you'll also get the opportunity to see a blue tartan Emanuel suit on display for the very first time.
Princess Diana wore this smart ensemble on an official visit to Venice during the 1980s, but was only recently discovered by Historic Royal Palaces.
Wander through the White Garden
Princess Diana was fascinated by the changing floral displays in the historical Sunken Garden at Kensington Palace during her residency there.
As part of the exhibition, the garden has been transformed into the White Garden in honour of the Princess, and planted with beautiful foliage and flowers inspired by her life, style and image.
You'll get to stroll along the reflective pool in the garden's centre, which is surrounded by timeless English white roses.
You will also see gorgeous ornamental grasses weaving through graceful billows of gaura and peppered with cosmos daisies.
Experience the historical ambience of Kensington Palace
As well as experiencing this breathtaking display, visiting the Princess Diana exhibition will give you some insight into her history, as you'll get to explore her former home.
Kensington Palace and Gardens are steeped in history, from beautifully decorated ceilings painted in 1727 to stunning paintings dating back to the 1700s.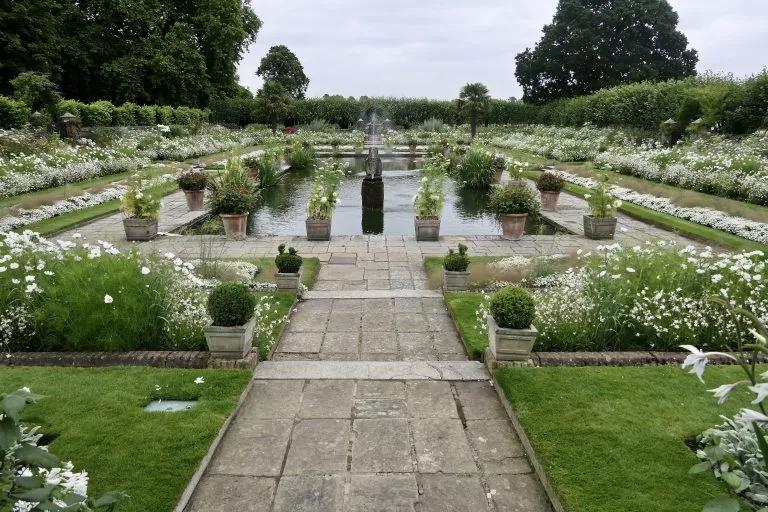 Book your tickets today and get ready for a truly unforgettable experience.