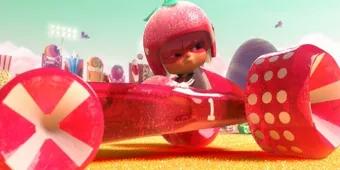 Meet Vanellope Von Schweetz's enemy Taffyta Muttonfudge!
Taffyta Muttonfudge is a character from the yet to be released video game inspired Disney film Wreck it Ralph and cart racer from the film's Sugar Rush game.
By now you will all know who Vanellope Von Schweetz is – the high spirited and spritely little character from the game Sugar Rush which is featured in Disney's Wreck it Ralph. Well, Taffyta Muttonfudge is Vanellope's arch-enemy and cart racer from the candy covered Sugar Rush game. Taffyta is an expert cart racer, in fact she is the game's most accomplished racer after King Candy - the antagonist in Wreck it Ralph. Although Taffyta might look pretty in pink, adores strawberries and lollipops and uses the phrase 'Stay sweet,' she couldn't be further from sweet herself. Taffyta is spiteful and bullies Vanellope alongside other Sugar Rush characters featured in Wreck it Ralph.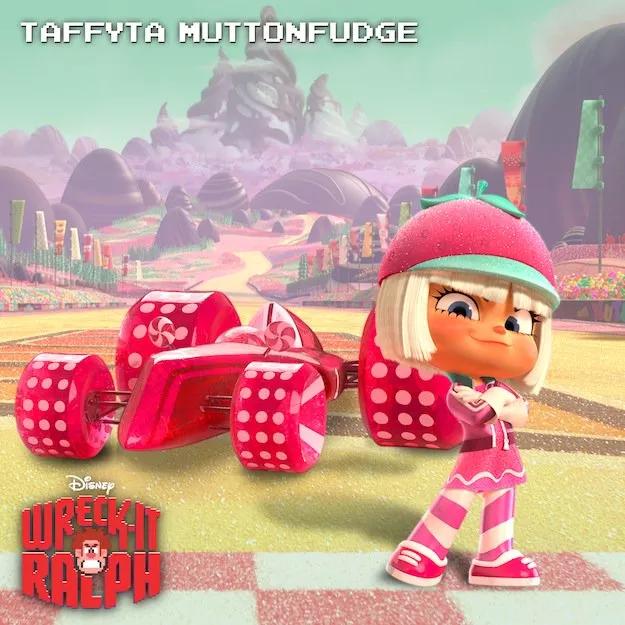 You won't be able to meet Taffyta Muttonfudge at the Disney parks with Ralph and Vanellope, but you can play
Sugar Rush
online and check out her candy cart racing skills!