We're diving into the Epic Universe rumours - get ready!
Universal Orlando Resort's Epic Universe is set to be an Orlando theme park game-changer. But what does the internet think will be at the new park?
When Universal Orlando Resort announced the addition of its immense Epic Universe theme park back in August, the world was undoubtedly excited.
Universal promised that Epic Universe will be 'the most immersive and innovative theme park we have ever created," claiming that their vision is "historic." It's also going to be huge, located within a 750-acre site, creating 14,000 new jobs in the area, and changing theme park landscape as we know it.
So far, very little has been revealed about the new park. Understandably, it's going to take a while to build it all, so it seems that Universal didn't want to give too much away in the first announcement. What we do know, is that in addition to all the rides and attractions, there's going to be an entertainment center, hotels, shops, restaurants and loads more, all inside Epic Universe.
The lack of detail didn't stop the online theme-park-enthusiast community from speculating, however. The internet is full of Universal fans, each offering their opinions on what they think will be included in Epic Universe.
So, we've pulled together some of the most interesting and popular rumours, surrounding Epic Universe. Which ones (if any) will be correct? Only time will tell…

'Fantastic Beasts and Where to Find Them' Area
Wizardings fans around the world are crossing their wands and hoping for another magic-themed area in the new park. Many people believe that the section (if built) could be themed around the streets of Paris in the 1920s, taking its inspiration from the second film, Fantastic Beasts: The Crimes of Grindelwald. This could add an element of mainland-European influence to the park, which Universal Orlando at the moment is admittedly lacking. 
Eagle-eyed fans have analysed the concept art and determined that this land would be almost entirely indoors, making it possible to create a gigantic internal Ministry of Magic section, in which the rider travels around using the floo powder network. A second possible attraction is Newt's Creatures, which people believe could center around the escape of the creatures lost throughout a city. 
What do you think - are we getting another wizarding addition? 

Super Nintendo World 
This is strongest and most popular rumour, mainly due to the fact that Universal is opening a Super Nintendo World in Japan, expected in 2020. There are also leaked images that supposedly shows a Nintendo World construction at Universal Hollywood, and another Nintendo World at Universal Singapore is reportedly in the mix. It's no surprise then, that Epic Universe has been mixed in with these speculations, which is rumoured to feature at least three attractions, interactive play areas, and character meet and greet stages. 
Each of the lands are also expected to feature the signature ride: Mario Kart, which has already been confirmed for Universal Japan. Speaking about the ride, Universal have said that it will be "the most immersive and cutting edge technological attraction that we could possibly imagine," so it makes sense for it to be included in Epic Universe in Orlando.
Another confirmed ride for Super Nintendo World in Japan is the Yoshi's Adventure Ride, rumoured to be a family attraction celebrating over three decades of Yoshi and Mario related video games. 
In an interview earlier this month, Universal Parks & Resorts chairman and CEO Tom Williams also confirmed that a Bowser-themed area, as well as Princess Peach's castle, will be included in the park in Japan. He did also say that Super Nintendo World will come to other Universal Parks after Japan's park opens, saying "We are bringing it, you can count on it." Exciting stuff!
Although only two rides have been confirmed for Super Nintendo World at Universal Japan, rumours and supposedly leaked documents also speak of another attraction - Donkey Kong's Mine Madness. People believe that guests will be riding in a minecart, just like in the games, and there will be segments of the track where it looks like it's jumping over gaps. 
It's worth noting that although there is a lot of confirmed and speculative evidence for Super Nintendo World in Japan, Universal have NOT said when/if it is coming to the new Epic Universe Park in Orlando. Although we really hope it is!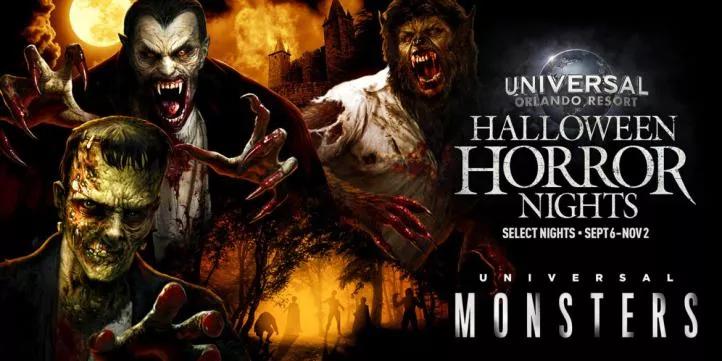 World of Classic Universal Monsters
Turning to the concept art released by the Resort during the announcement, rumours online have determined another Epic Universe addition: World of Classic Monsters.
If you look at the back-left section of the park image, there appears to be images of a castle and windmill-like buildings. Theme-park enthusiasts believe that the castle could well be Dracula's Castle, and the windmill Frankenstein's Windmill. 
Other characters they believe could be incorporated are the Invisible Man, Wolfman, and more. At this year's Halloween Horror Nights, a 'Universal Monsters' Haunted House was added, which features these classic faces of horror, so this could be where this speculation is coming from. A leaked document from December 2018 supposedly shows plans for the Dracula's Castle addition to this land, too. 
The land is rumoured to be themed like an old European village, have at least two attractions: a high tech dark ride, and either a walk-through attraction or some type of show. 

How To Train Your Dragon
Fans online have also speculated of another land for Epic Universe - How To Train Your Dragon. This would be based on the Isle of Berk, and themed like a viking village. According to the concept art, people believe that this will be placed where the most open area of the park is.
Two major attractions are rumoured to be included in this land: How to Train Your Dragon Roller Coaster and a Dragon Indoor Attraction - Possible Flying Theatre. The coaster is said to be a family roller coaster, taking place very close to the ground and will be very long. The Dragon Indoor Attraction could be housed in the second large show building, shown in the concept art. Some believe this could be a flying theatre attraction, similar to Avatar: Flight of Passage at Disney's Animal Kingdom Theme Park. 

Dueling Launched Roller Coaster 
This exciting rumour points to a huge duelling launched roller coaster, which fans believe will have two tracks that run parallel to each other for the entire ride. When analysing the concept art, this coaster appears to be connected directly to the hub, meaning that it doesn't sit in a specific land and riders would be able to queue from the middle of the park.
Rumours also suggest that this 'hub' area of the park will be themed after exploration and fantasy, with talk of at least one indoor show too. According to the concept art, it's going to cover nearly 23 acres, so could have more than just shops and restaurants. 
Phew. We did it - we covered the rumours for Epic Universe at Universal Orlando Resort. Are there any that you believe? Or have you got your own theories about what will be included? 
Have you signed up to our mailing list? Click here to add your details and receive all our latest news and special ticket attraction offers. 


Read next…