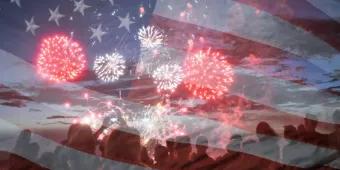 By AttractionTickets.com's Florida Experts, Susan and Simon Veness
If there's one time of the year when everyone goes all out for a memorable firework fiesta, it is July the Fourth!
When you're ready for a big national party, no one does it better than the USA for its annual Independence Day celebration. And it's the cue for some major highlights at the theme parks, so don't miss this chance to soak up some true Americana. We've been fortunate enough to be surrounded by this big yearly shindig since 2004, and it has only become a more and more significant event year by year. That means for our UK visitors here in the week that includes July 1 to 4, there is a fabulous opportunity to boost your holiday with a headline night-time blockbuster at one of the parks.
And, if you think you've seen plenty of fireworks shows in the past, there's nothing quite like the razzamatazz of the Independence Day bonanza. The American Pyrotechnics Association estimates that there are almost 20,000 major fireworks displays across the country, and Americans spend more than $2BILLION on their own backyard celebrations.
Of course, it all dates back to July 4, 1776, when the country's founding fathers signed the Declaration of Independence from Britain, insisting on their own right to self-governance. It took them another seven years of warfare, but the United States was able to declare itself free in late 1782.
The first Fourth of July fireworks celebrations actually started in Philadelphia in 1777, and it has snow-balled ever since.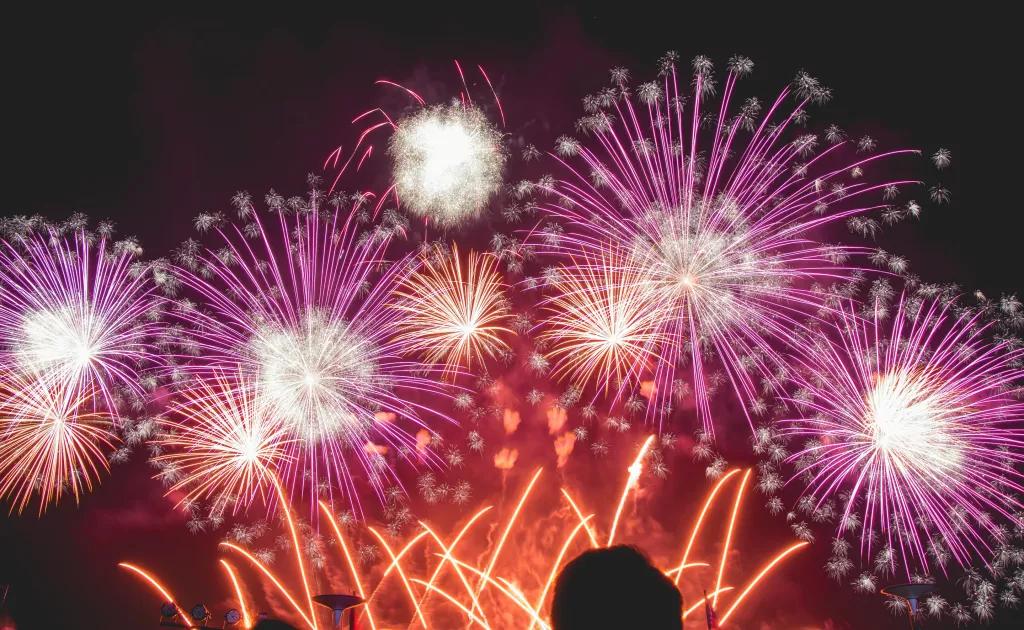 Fast forward to Central Florida, and there are now large-scale shows on offer on multiple nights in a wide variety of locations, from Walt Disney World Resort to the city of Altamonte Springs, and we invite you to attend at least one of them. There is no charge to attend the shows at downtown Orlando (over Lake Eola) or Altamonte Springs (where Cranes Roost Park is the centre of the celebration), while they are also free with general admission at each of Disney, SeaWorld and LEGOLAND Florida.
Want a FOUR-day Independence Day extravaganza? Head to The Promenade at Sunset Walk in Kissimmee, where they promise a complete entertainment package and free parking for the occasion from Saturday July 1 to Tuesday, July 4. With live music, DJs, street performers, a car show and craft market spread over the four evenings, the Star-Spangled 4-Day Celebration starts as the sun goes down and concludes on July 4 with the big pyrotechnic display at 9.45pm.
For the full lowdown on the daily events, look up ThePromenade.com.
Of course, it's hard to beat Walt Disney World Resort for one of the biggest events. And you can take your pick from two parks - and two nights - to enjoy the kind of large-scale pyrotechnics that no-one does better.
At Magic Kingdom Park, both July 3 and July 4 will see the special Celebrate America - A Fourth of July Concert In The Sky, which starts at 9.20pm (replacing the usual Happily Ever After fireworks show). This is one of the largest scale displays that Disney does, and is well worth catching on either night.
You can also enjoy a patriotic touch at EPCOT on July 4, as the park has a special add-on to the main show, EPCOT Forever. After the usual 15-minute show, make sure to stay on for the Heartbeat of America, an additional 10-minute presentation set to classic music.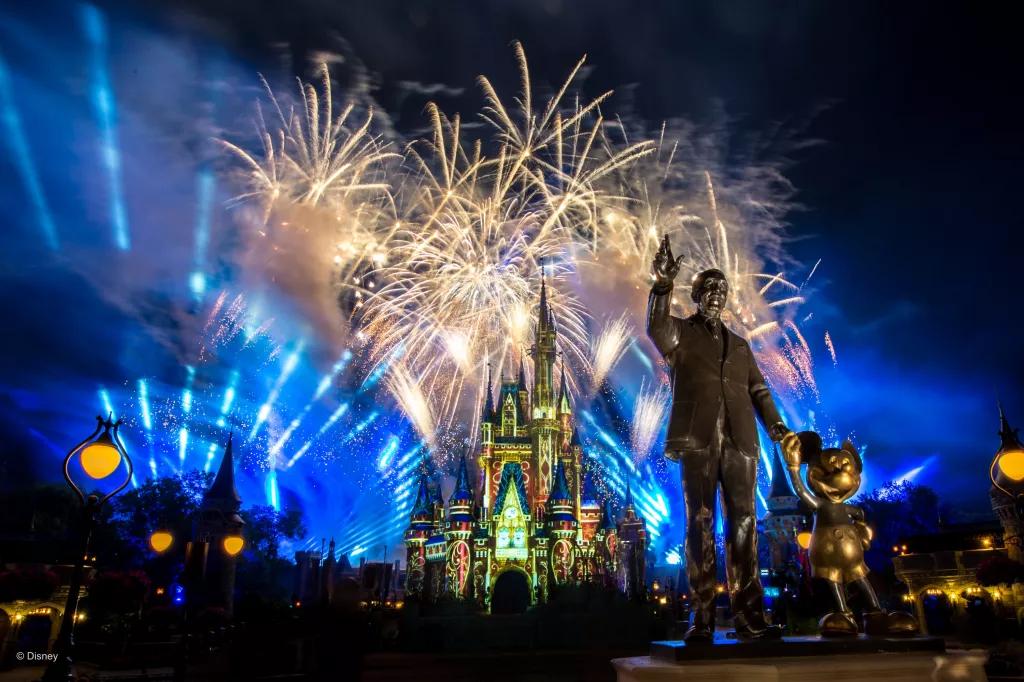 Another park that offers four chances to enjoy the occasion is SeaWorld. Here, the Fourth of July Celebration provides a dramatic pyrotechnic finale at 11pm on July 1-4 for a truly extended weekend's enjoyment. The nightly Ignite show kicks things off, and then is followed by the Independence Day extra, with inspiring music synced to more fireworks, fountain effects and lasers.
Head out to LEGOLAND Florida on any of July 2, 3 or 4 and watch the skies above Lake Eloise fill with one of the park's biggest fireworks shows of the year, which explodes into 3-D LEGO bricks thanks to the special viewing glasses provided beforehand. The show is imaginatively called Red, White & Boom and kicks off at 9pm, lasting for 15 minutes.
The other show that is synonymous with Orlando is Fireworks at the Fountain. Set in Lake Eola Park downtown, it has become an absolute signature event for the city and draws big crowds from 4pm until the feature fireworks at 9.15pm, accompanied by a stirring concert from the Orlando Concert Band.
Just be aware, the parks can fill to capacity by early afternoon, so you'll need to be inside in the morning to be sure of a spot to see one of these dazzling night-time spectaculars.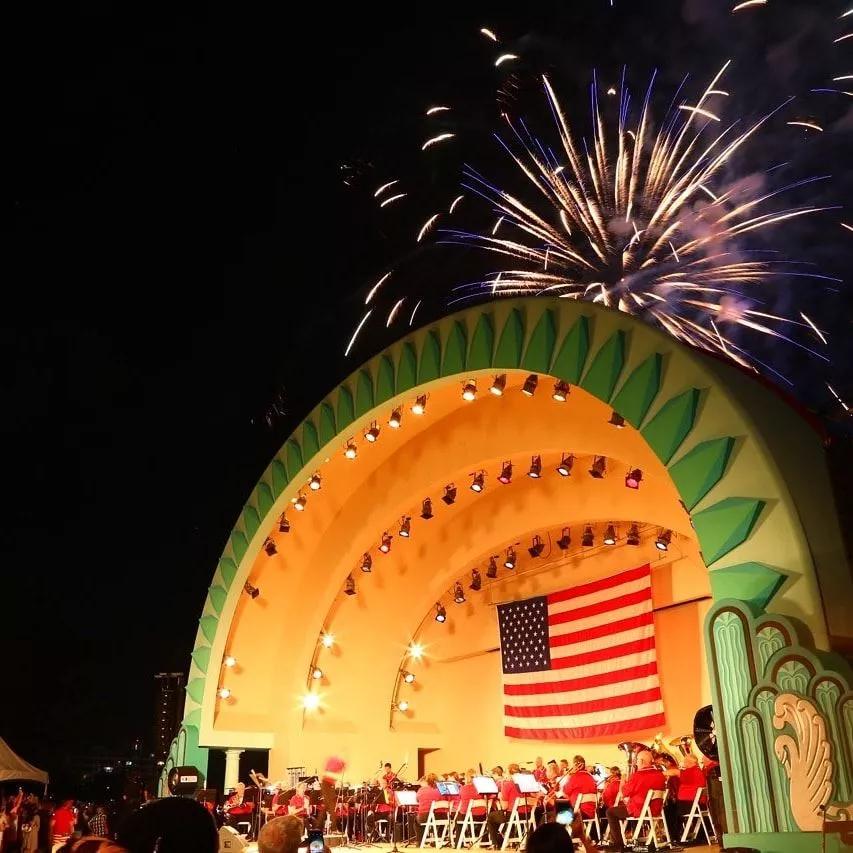 NB: At the time of writing, there was no word from Universal Orlando about any special events at their parks. Typically, they feature live bands and a finale fireworks performance at their Universal Studios Florida park but, with the closure of their Cinematic Spectacular earlier this year, it is unknown if that will happen this year. Be sure to stay tuned for the latest details.
What is your fave firework show in Orlando? Tell us about it on the friendly Attraction Tickets forums, our Community Facebook page, on Twitter or Instagram.