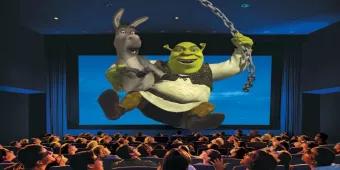 Shrek and Fiona celebrate ten years at Universal Studios Florida!
Universal celebrates ten years of Shrek 4D at Universal Studios Florida with a giant birthday cake and special appearances from Shrek royalty, Princess Fiona and Shrek himself!
Lucky guests at Universal Studios Florida yesterday were in for a special surprise, as Universal threw an ogre sized birthday bash, complete with a looming birthday cake and appearances from Shrek and Princess Fiona - who clearly enjoyed her birthday cake, to celebrate Shrek 4D's birthday. It is hard to believe that Universal has been taking guests on the Never Seen Before Adventure for such a long time now, nevertheless Universal Studios Florida has made home to Shrek, Princess Fiona, Donkey and Puss for ten years now!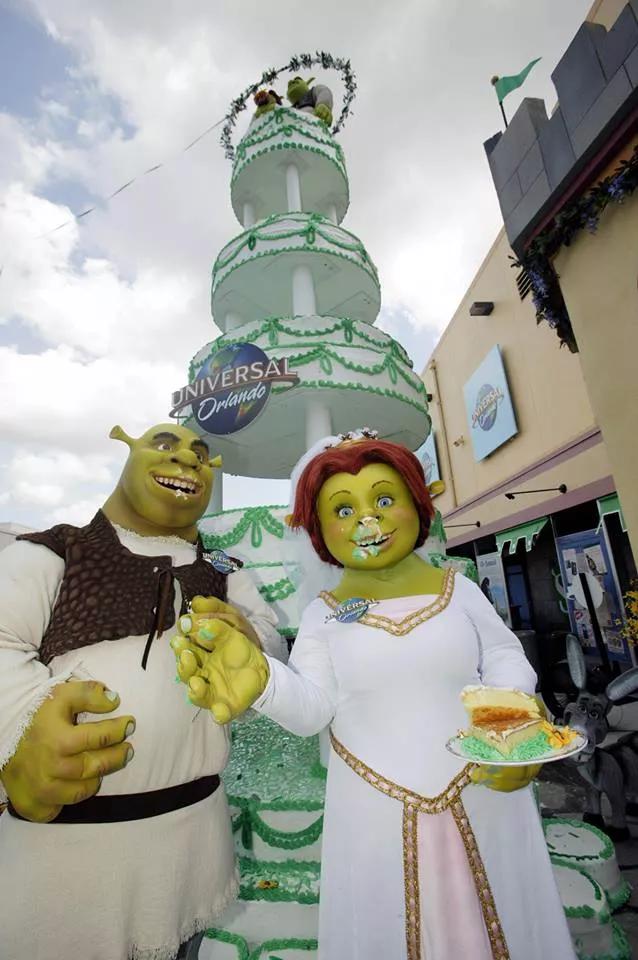 Starring the original voices from the original movie, Shrek's Never Seen Before Adventure places guests into the heart of the action, taking guests on a wet and bumpy ride through Far Far Away with Shrek and Donkey, who are on a quest to rescue Princess Fiona, who has been kidnapped by Lord Farqhaur's ghost. Worn with Ogre vision glasses, the adventure is a multi-sensory 3D film experience that will not only have the images on screen jumping out at you, but will also have you feeling the wind in your hair, the heat of Dragon's fire on your skin and splashes of water on your face!
If you haven't experienced Shrek's Never Seen Before Adventure we won't tell you how it ends, but we will say, ten years on the adventure never gets tired!
So Happy 10th Birthday Shrek 4D and here's to another ten more!
Universal Studios Florida also makes home to Despicable Me Minion Mayhem, The Simpsons Ride and the soon to be launched Transformers the Ride 3D. Get your Universal Orlando tickets from Attraction Tickets Direct and go and experience the movies like never before!